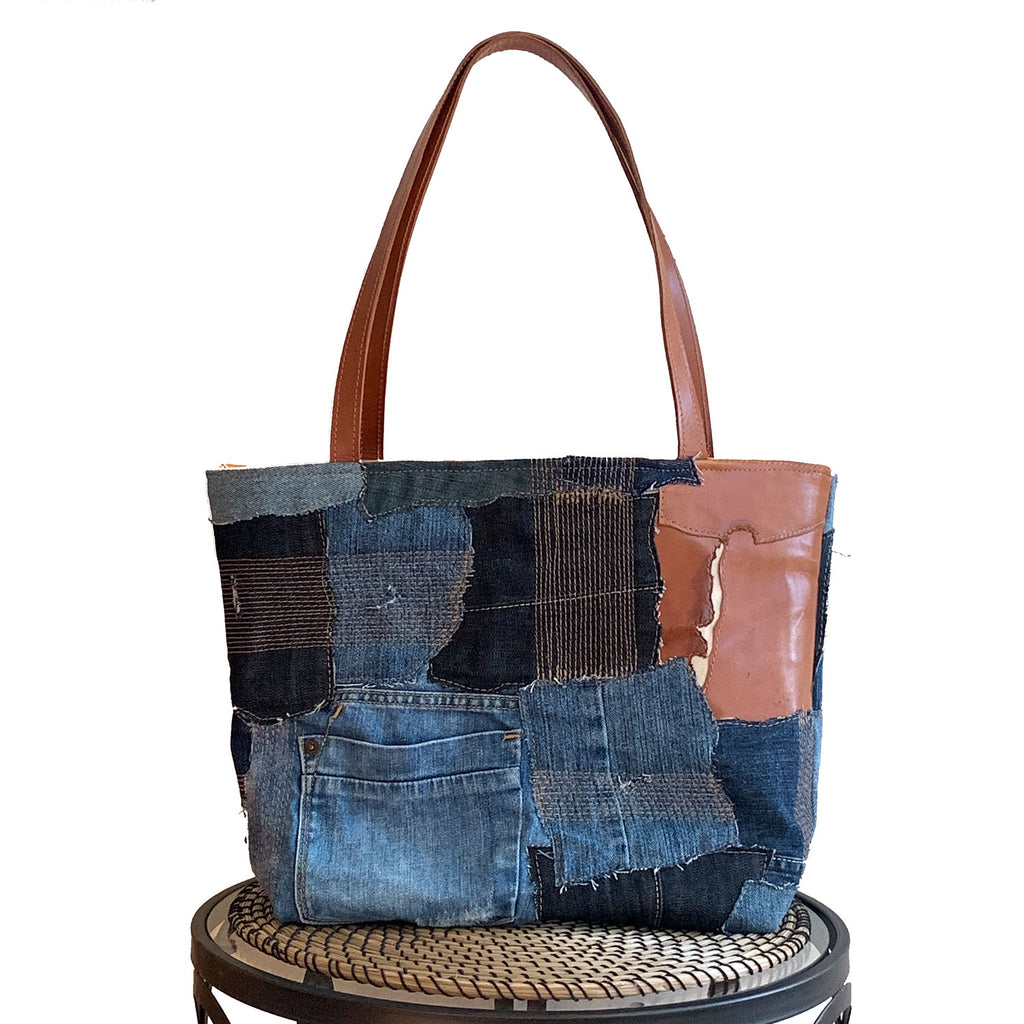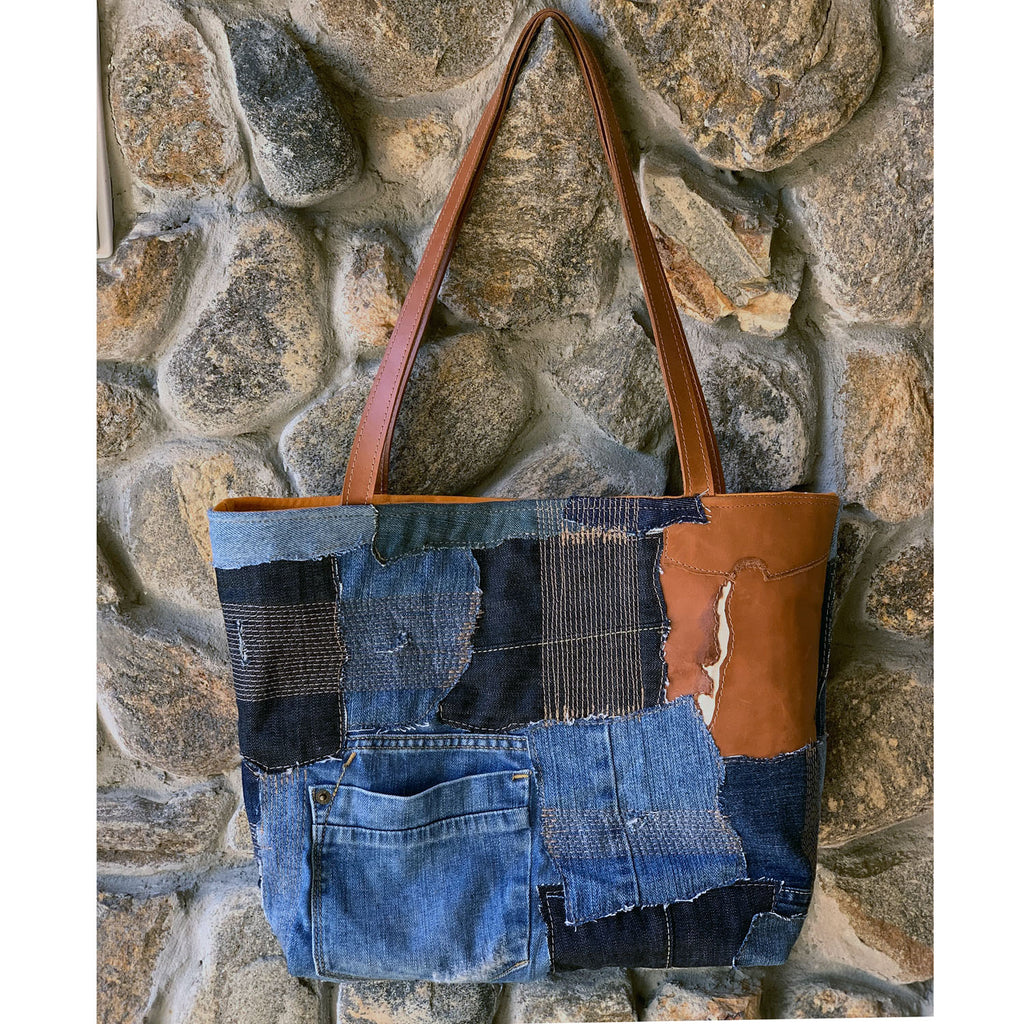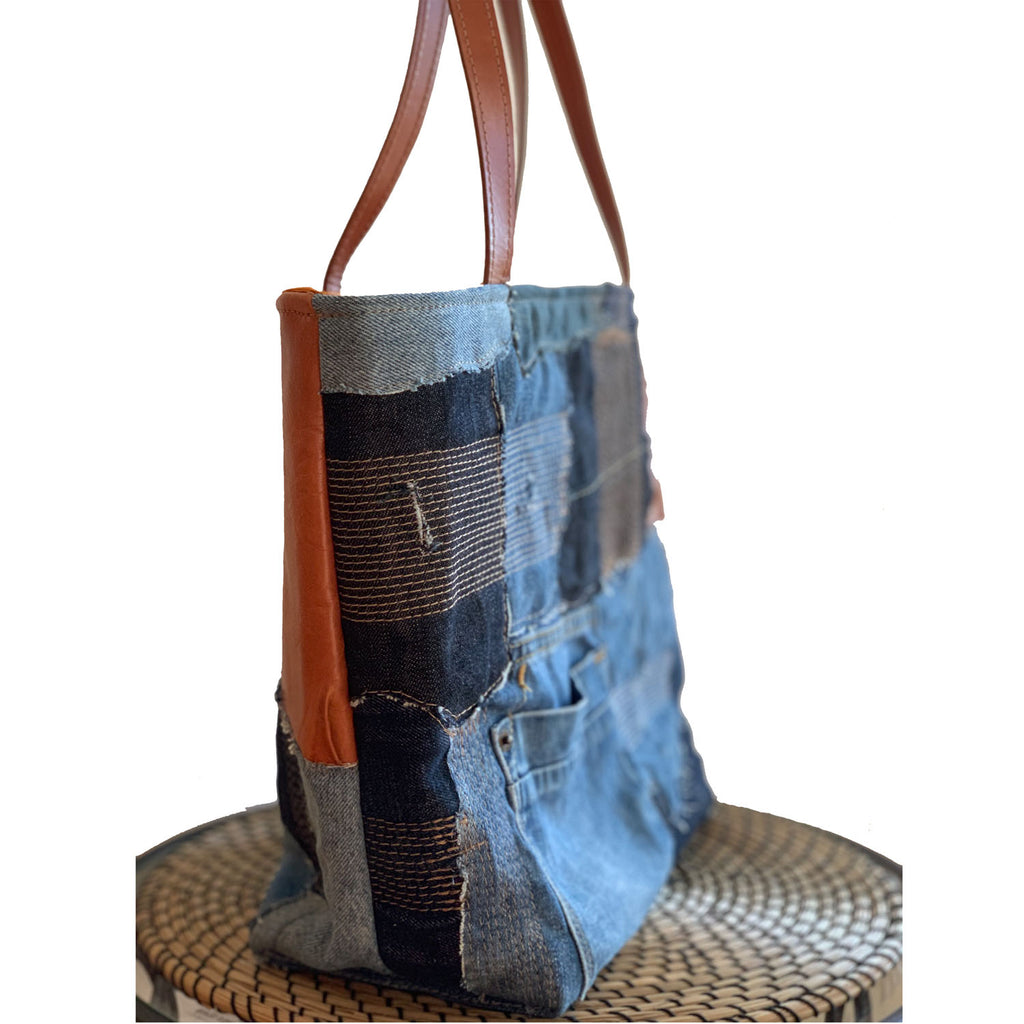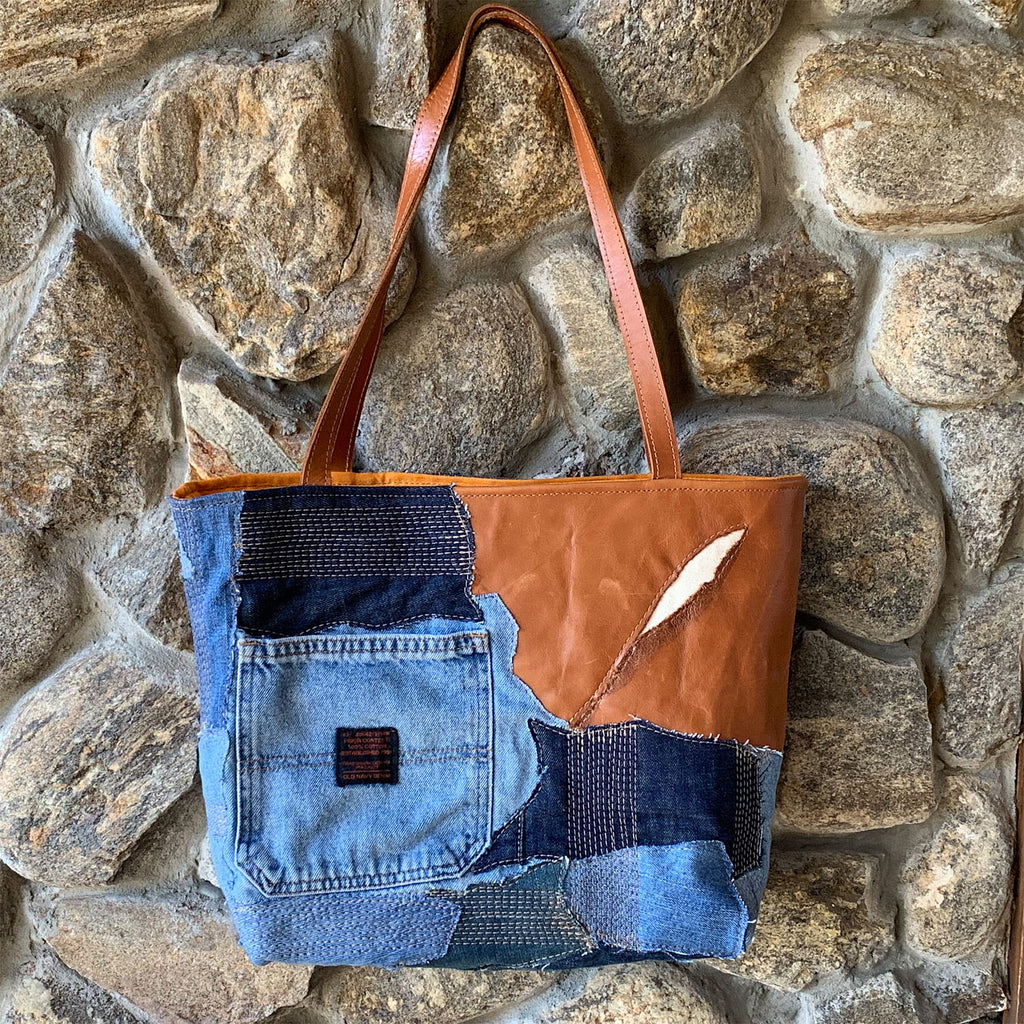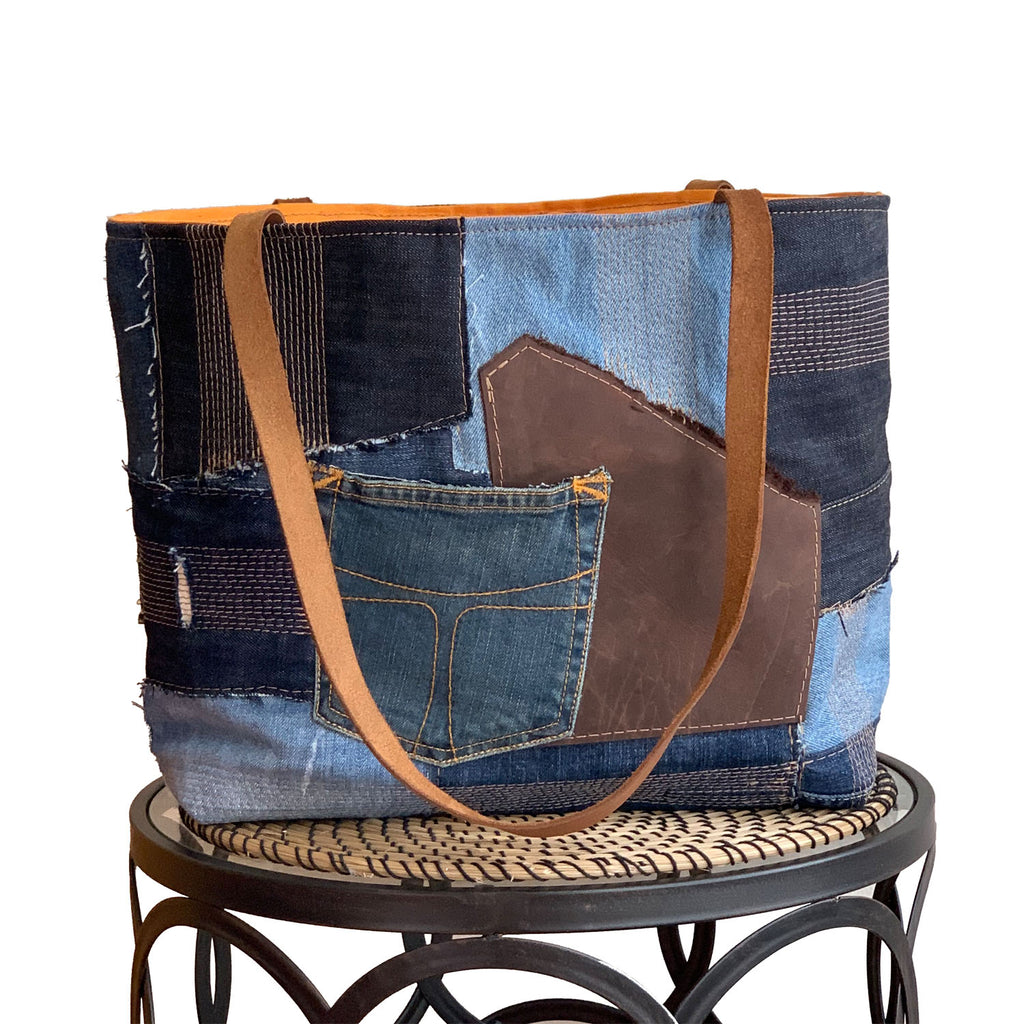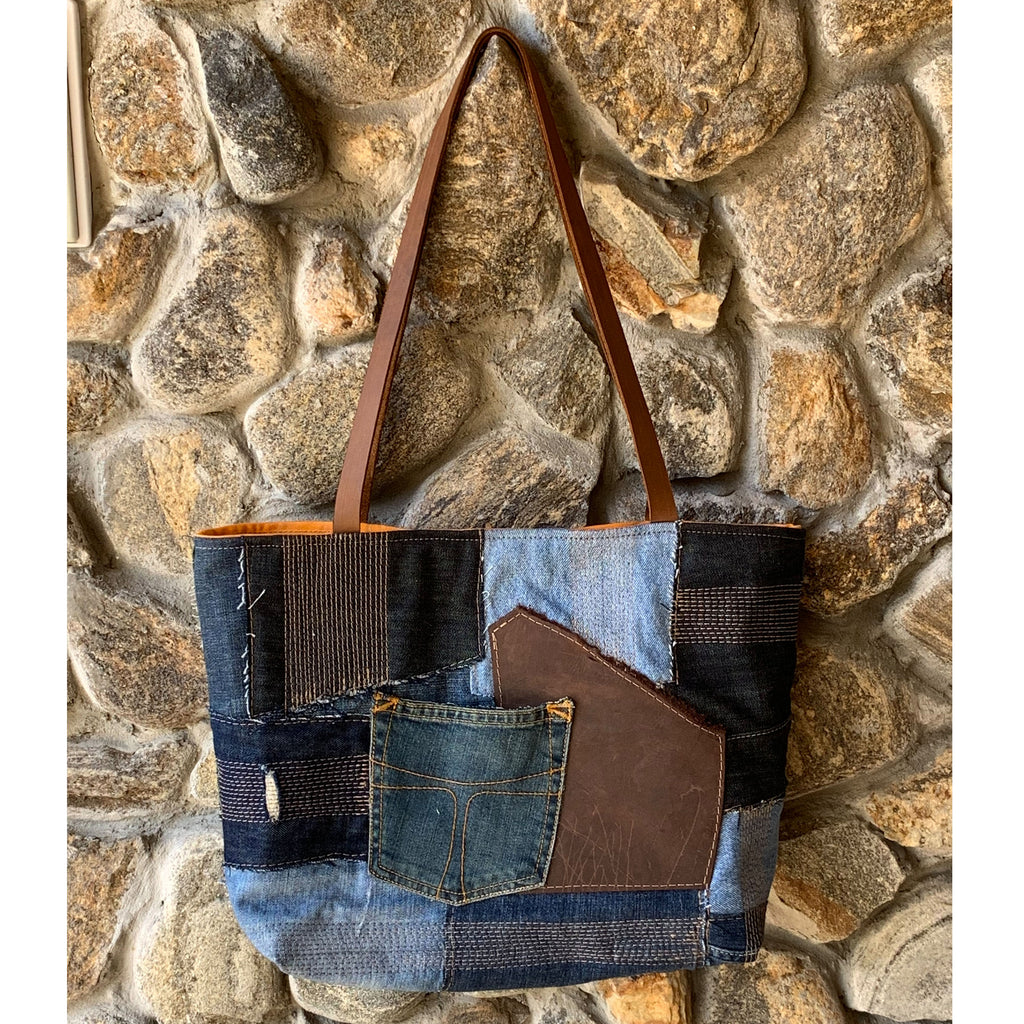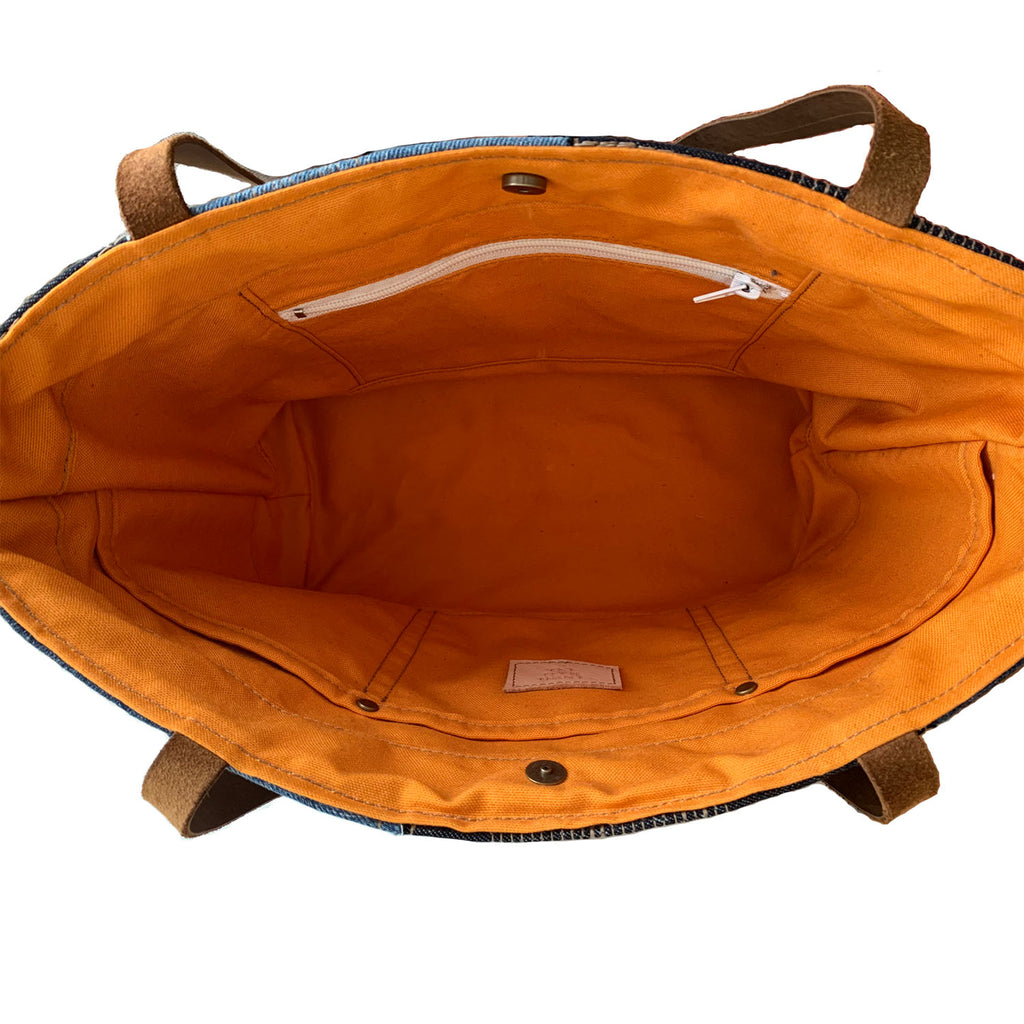 $100.00
$109.99
Weston Recycled Patchwork Denim and Leather Tote Bag
Medium size tote with a patchwork boho bohemian flair, can be used as an everyday bag, market bag, etc. Recycled denim and leather tote bag.  Each bag is truly one of kind, using patchwork denim from old jeans and leather scraps.
The exterior of this recycled jeans bag is a patchwork mix of various denim and leather sewn onto canvas for extra durability and then finished with a "boro style" stitching. Each exterior of this denim bag also contains a jeans pocket to hold your cell and is finished with tan leather shoulder straps and magnetic brass closure. 

The bag interior is lined with orange canvas fabric, with a 3 compartment pocket and zipper pocket.

Approximate Size:
- Bag Height: 11 1/2 inches
- Bag Width: 16 inches (top); 13 inches (bottom)
- Bag Depth 5 inches
- Strap drop: 13 inches
PLEASE NOTE:   This item is made from recycled jeans and leather, the shade of denim, the leather, the patchwork and pockets will be different on each bag.
Item is made to order, please allow 1 - 2 weeks for your item to be processed for shipment. 
Handmade in our Fort Lauderdale studio.