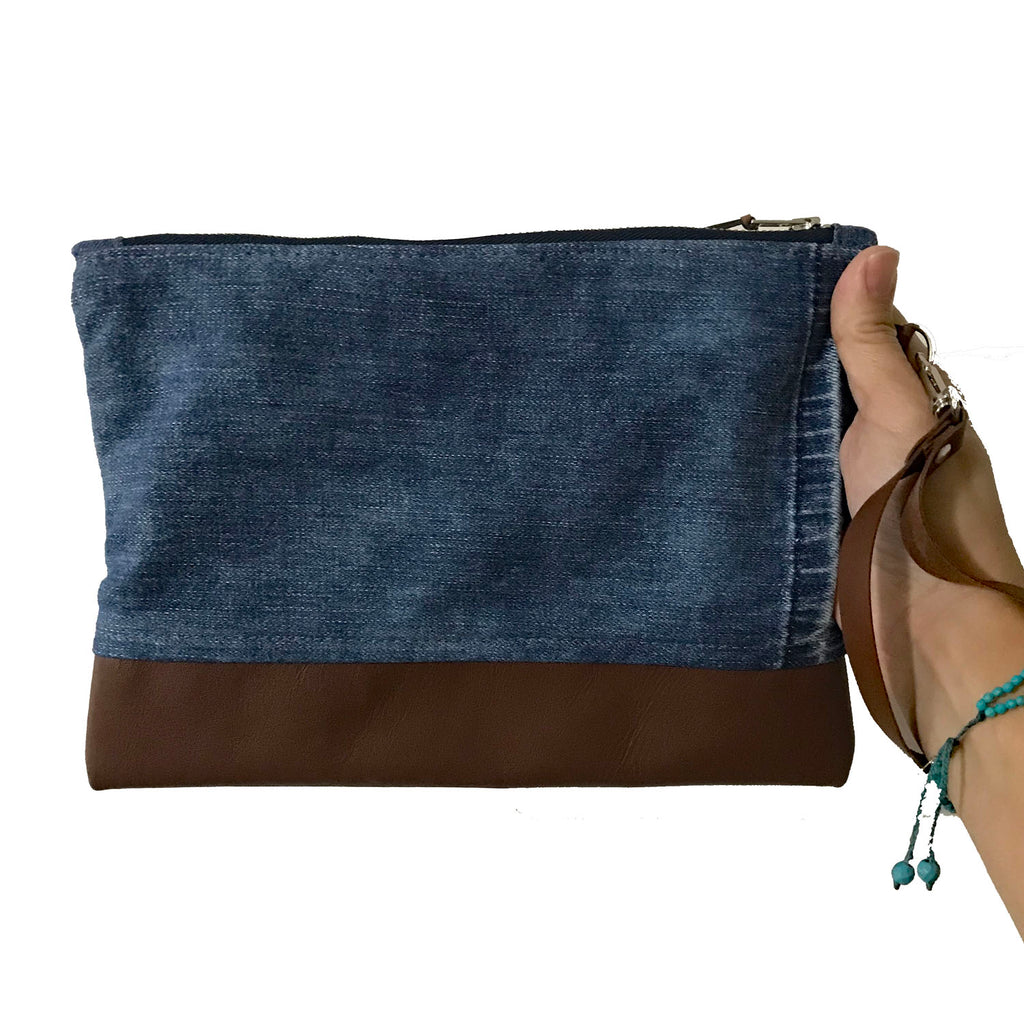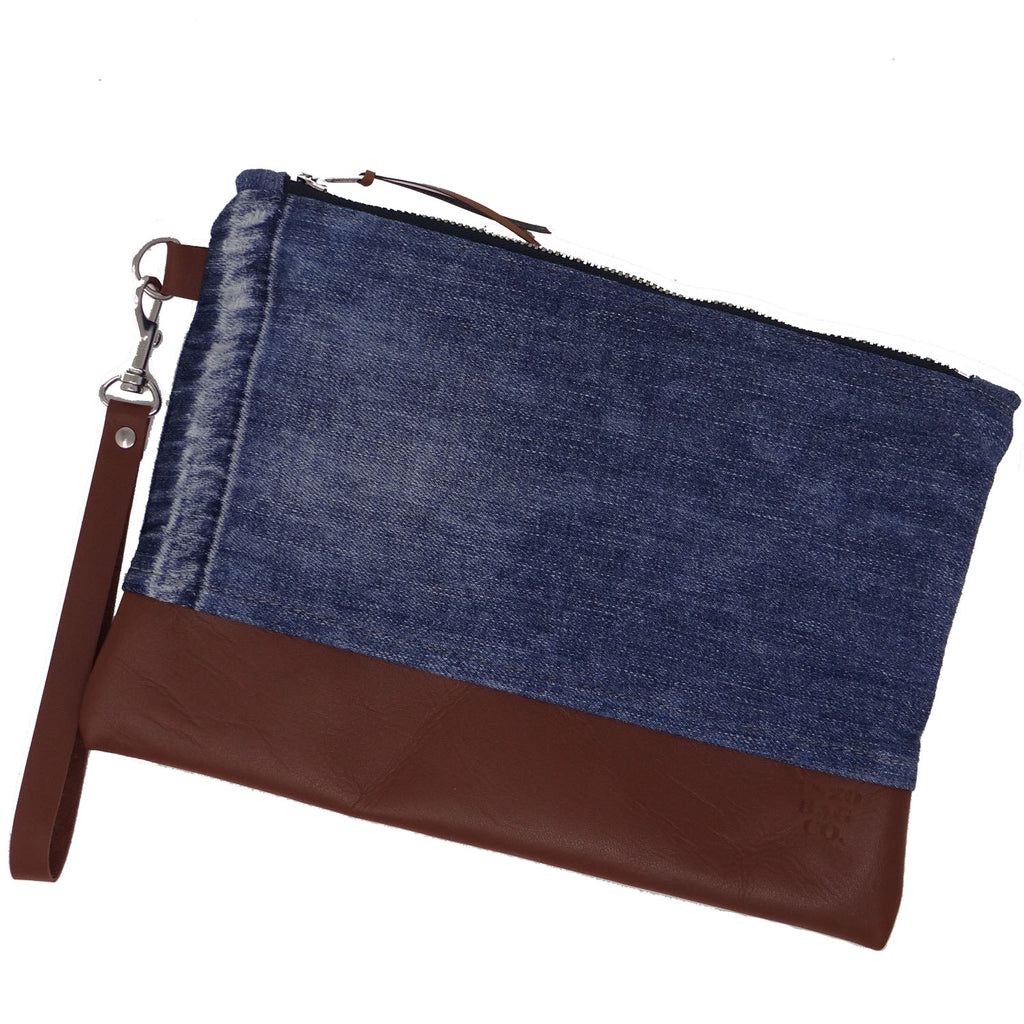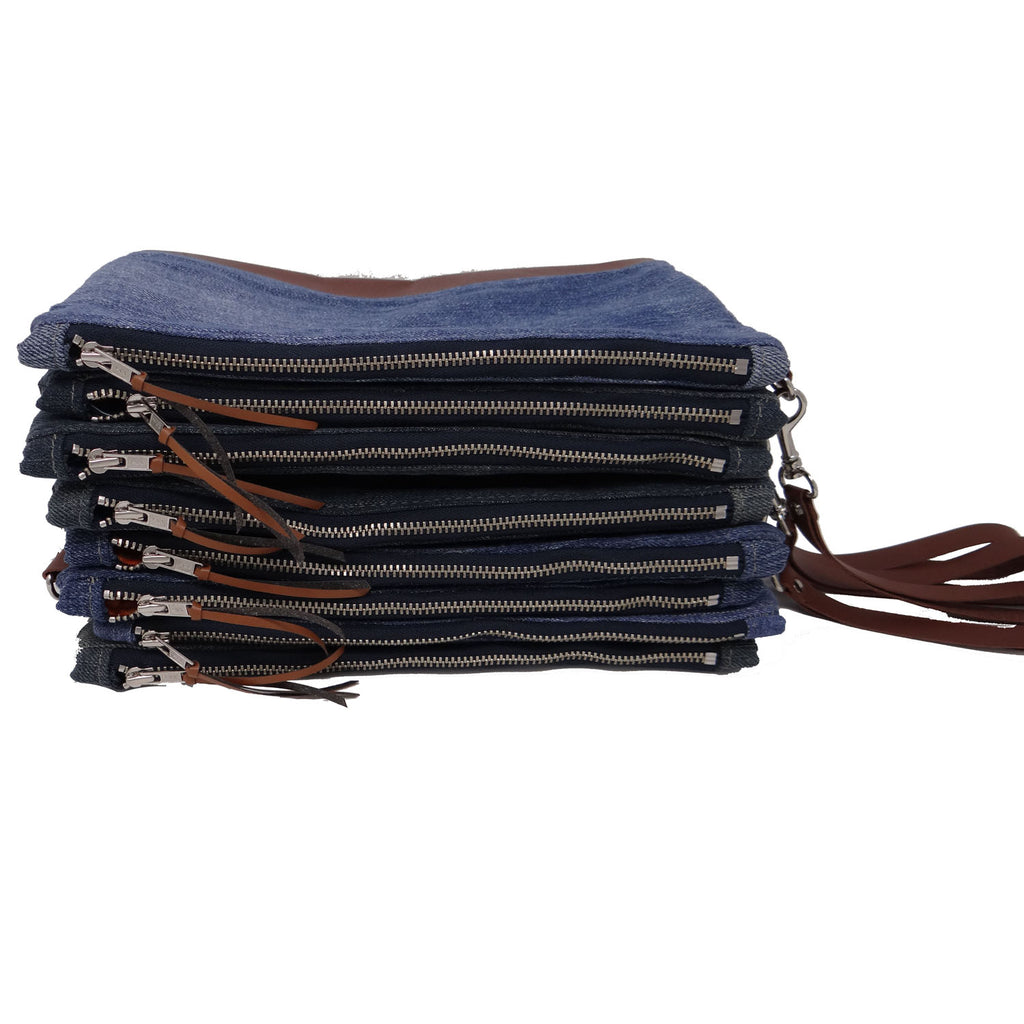 $20.00
$30.00
Marianna Repurposed Denim & Leather Zippered Wristlet
Marianna Recycled Denim and Leather Zippered Wristlet. Made with recycled denim, distressed leather, and canvas interior.  Made in our Fort Lauderdale, FL studio.
Repurposed old denim jeans and light brown leather for the exterior.  The wristlet  interior is lined with a blue and orange canvas.  Finished with a zipper and a leather strap. 

Roomy enough to carry on it's own or for storage in another larger bag.  
Approximate Dimensions:

Width: 10"
Height: 7"
Zipper: 9"