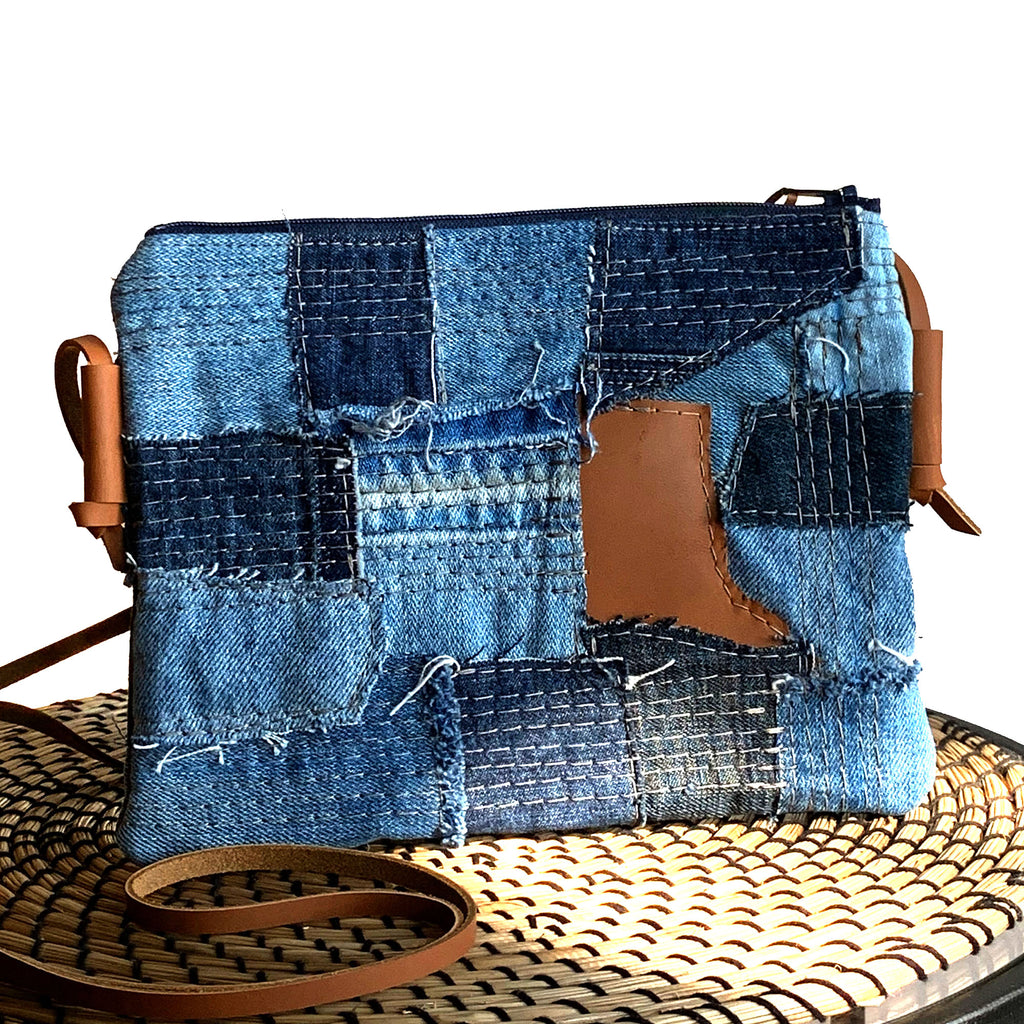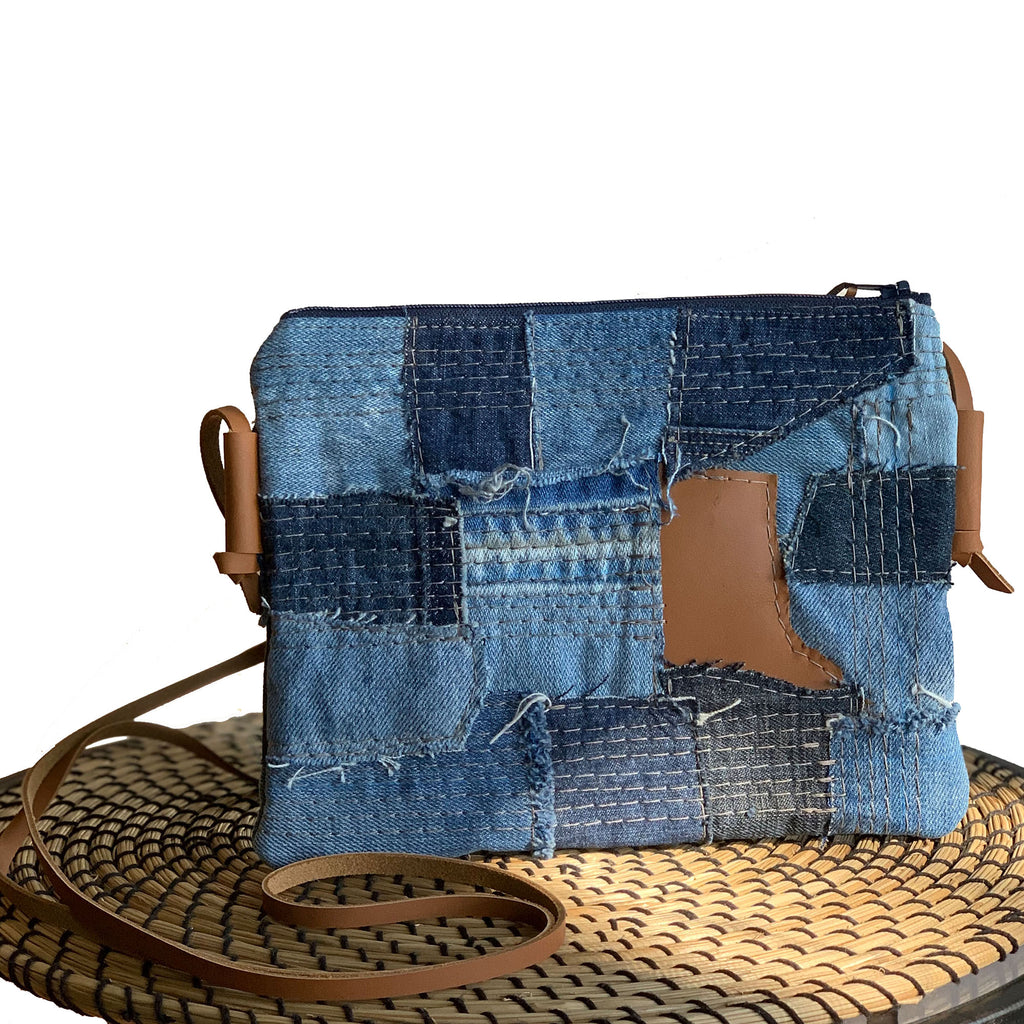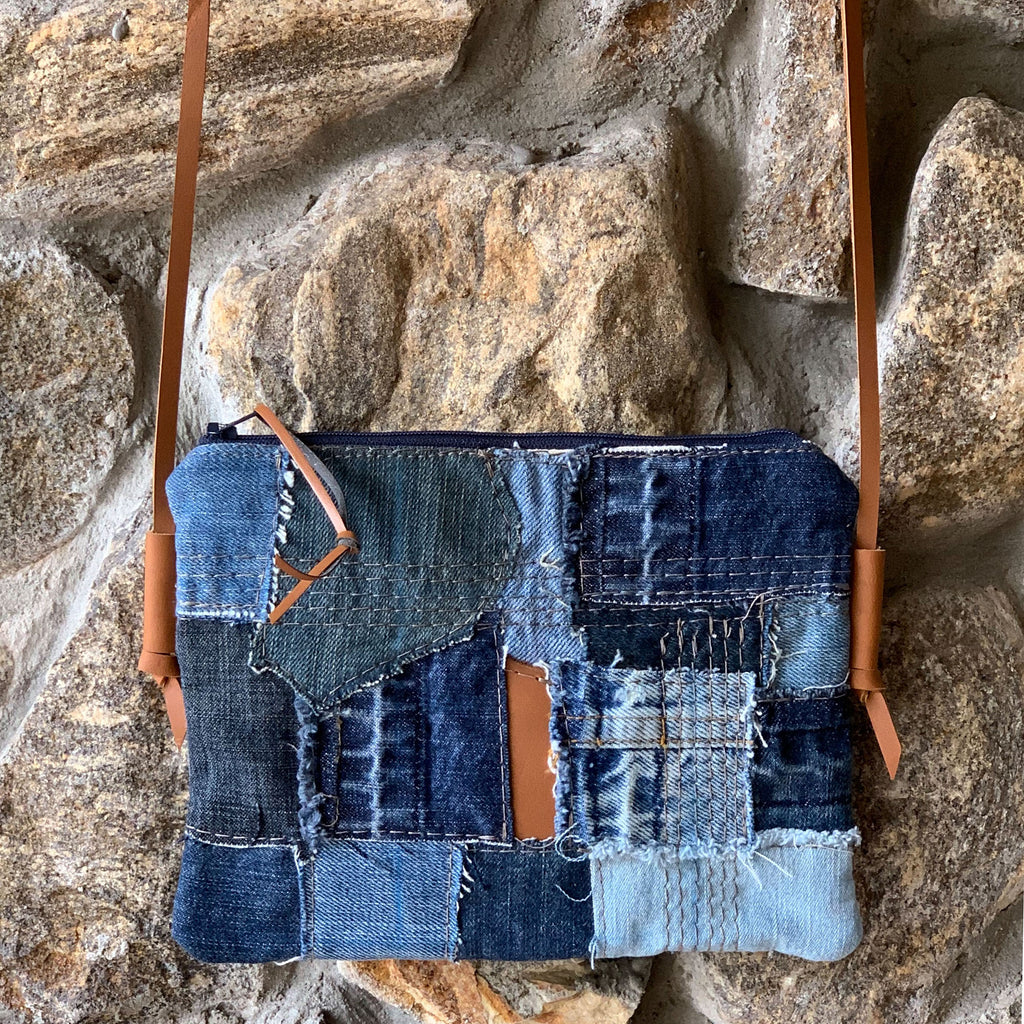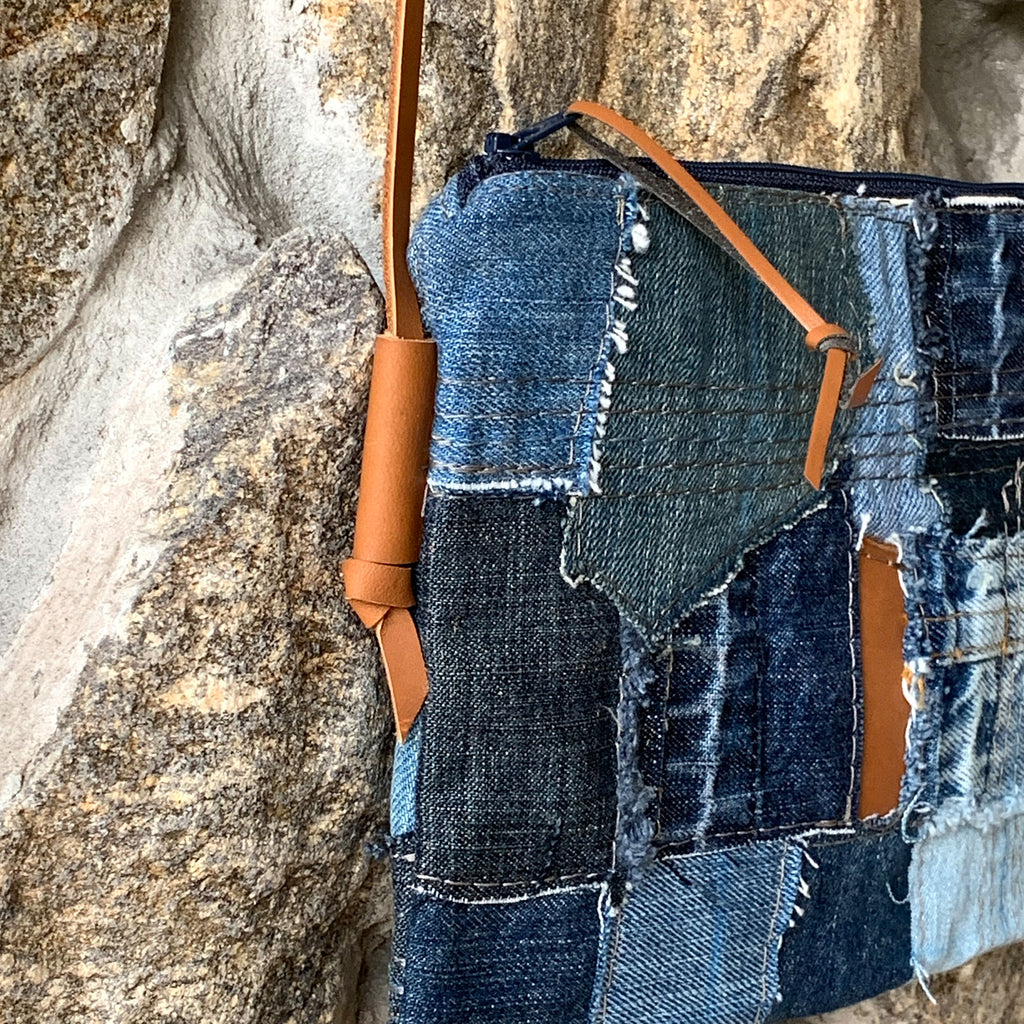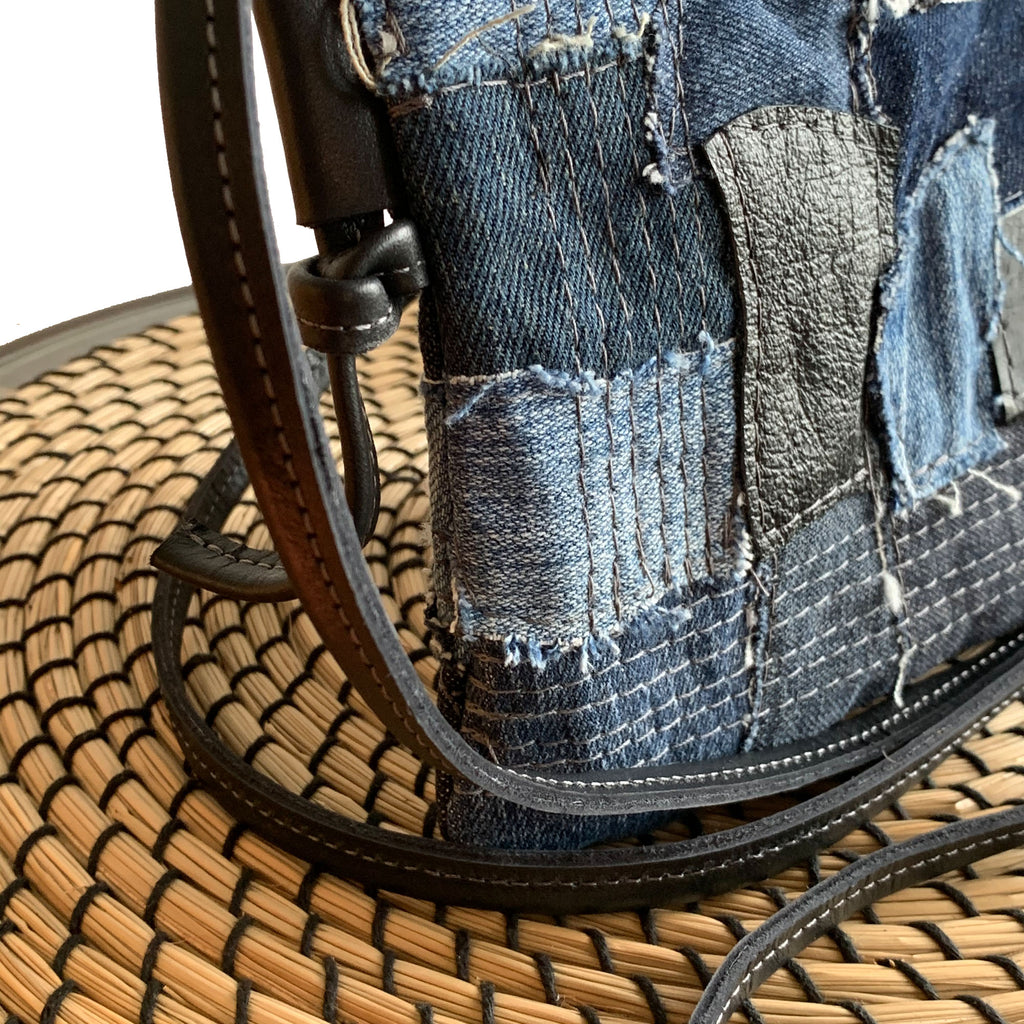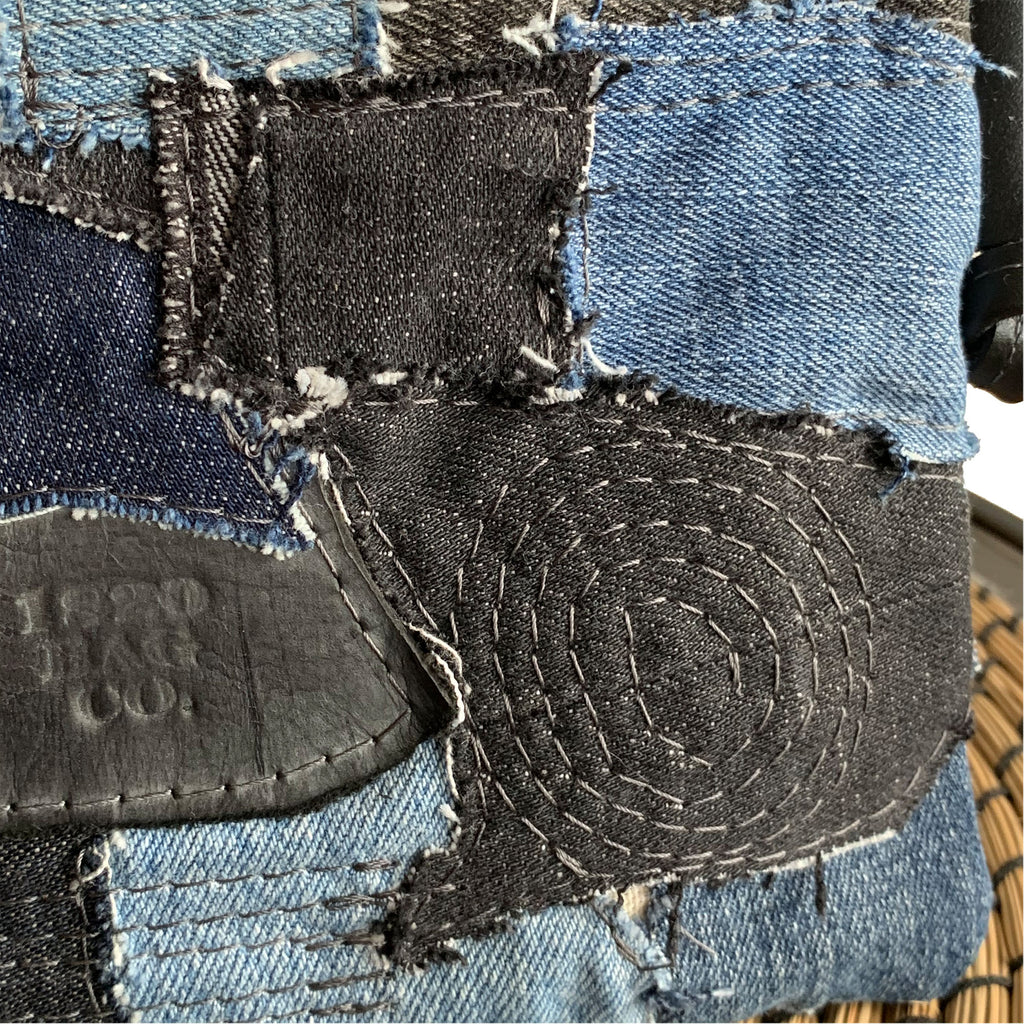 $35.00
$0.00
Juno Repurposed Denim & Leather Zippered Crossbody
Eco friendly recycled denim zippered crossbody bag in a patchwork pattern, made from recycled denim, leather and canvas.

Repurposed Denim, Repurposed Denim Bag, Upcycled Jeans Bag, Recycled Denim Bag, Crossbody Bag for Women, Upcycle Bag, Upcycle Denim Bag, Denim Purse, Denim Crossbody Bag, 
The exterior is a patchwork mix of various denim and leather sewn onto canvas for extra durability and then finished with a "boro style" stitching. Each crossbody has denim salvaged from old jeans and leather scraps, canvas lined interior, has a zippered closure to keep your items safe and a leather strap long enough to wear as a crossbody.
Bag Details:
- Recycled Denim
- Leather Remnants
- Leather Strap
- Zippered Closure
- Lined with Canvas
- Beige Leather for Blue Crossbody
- Black Leather for Black & Blue Crossbody
Bag Measurement:
Blue Crossbody:
- 8 3/4" Width
- 6 3/4" Height
- 1/4" Depth
Black & Blue Crossbody:
- 9 3/4" Width
- 6 3/4" Height
- 1/4" Depth
As this bag is made recycled denim, no two bags are alike, therefore item will differ from photo.
Handmade in our Fort Lauderdale Studio.