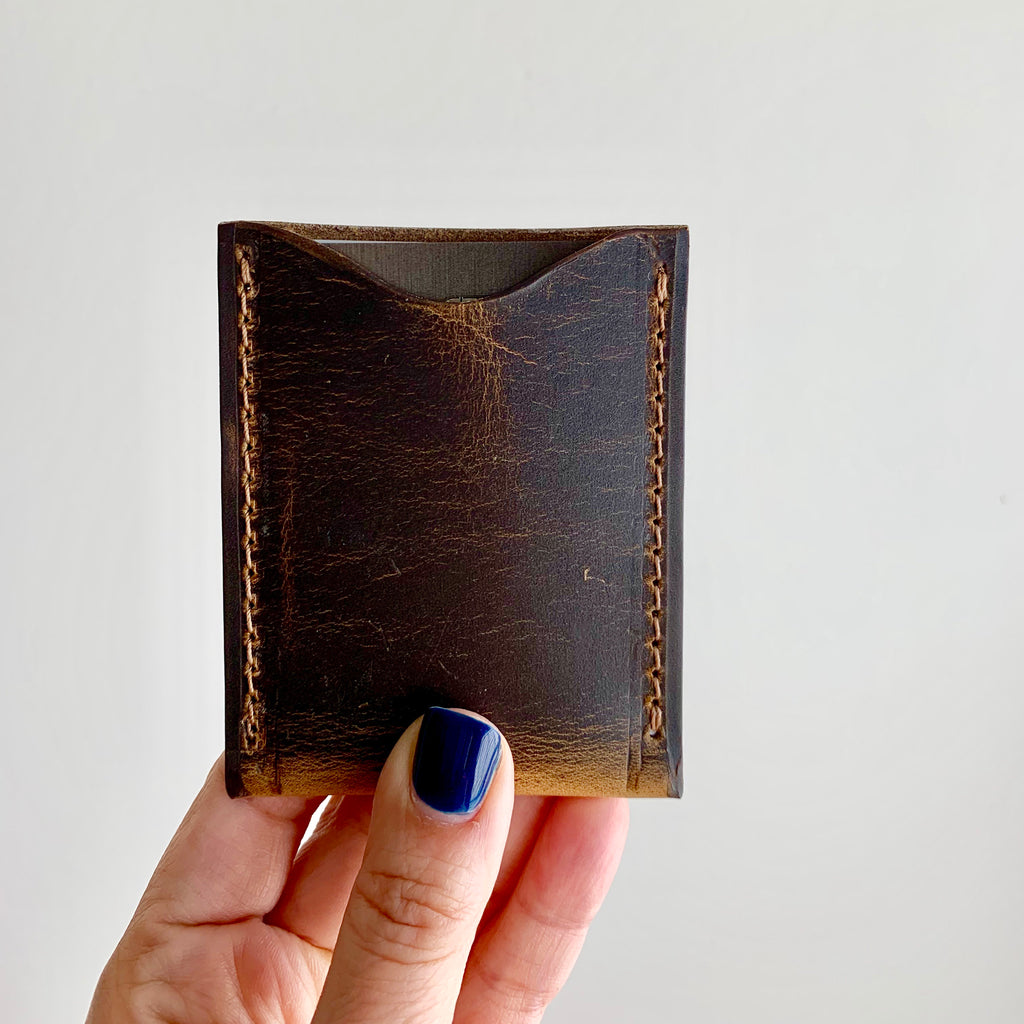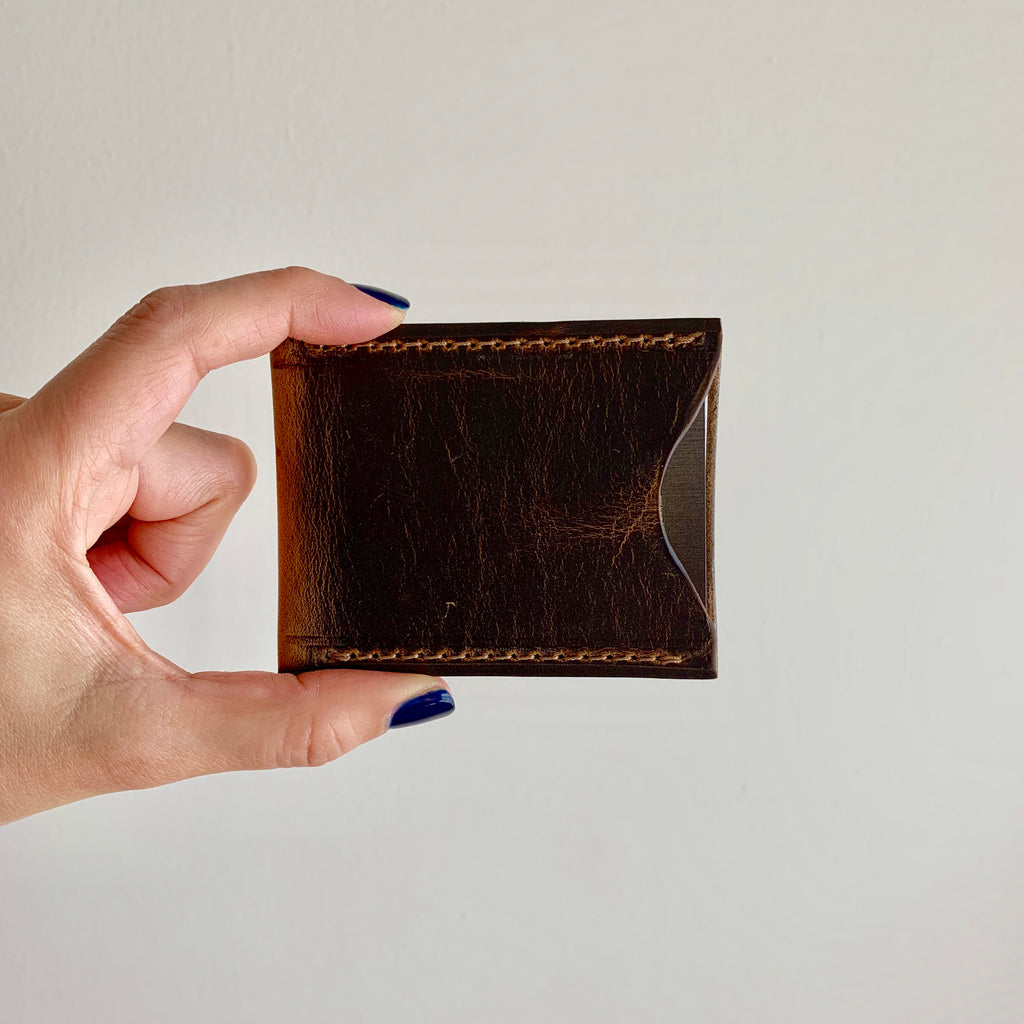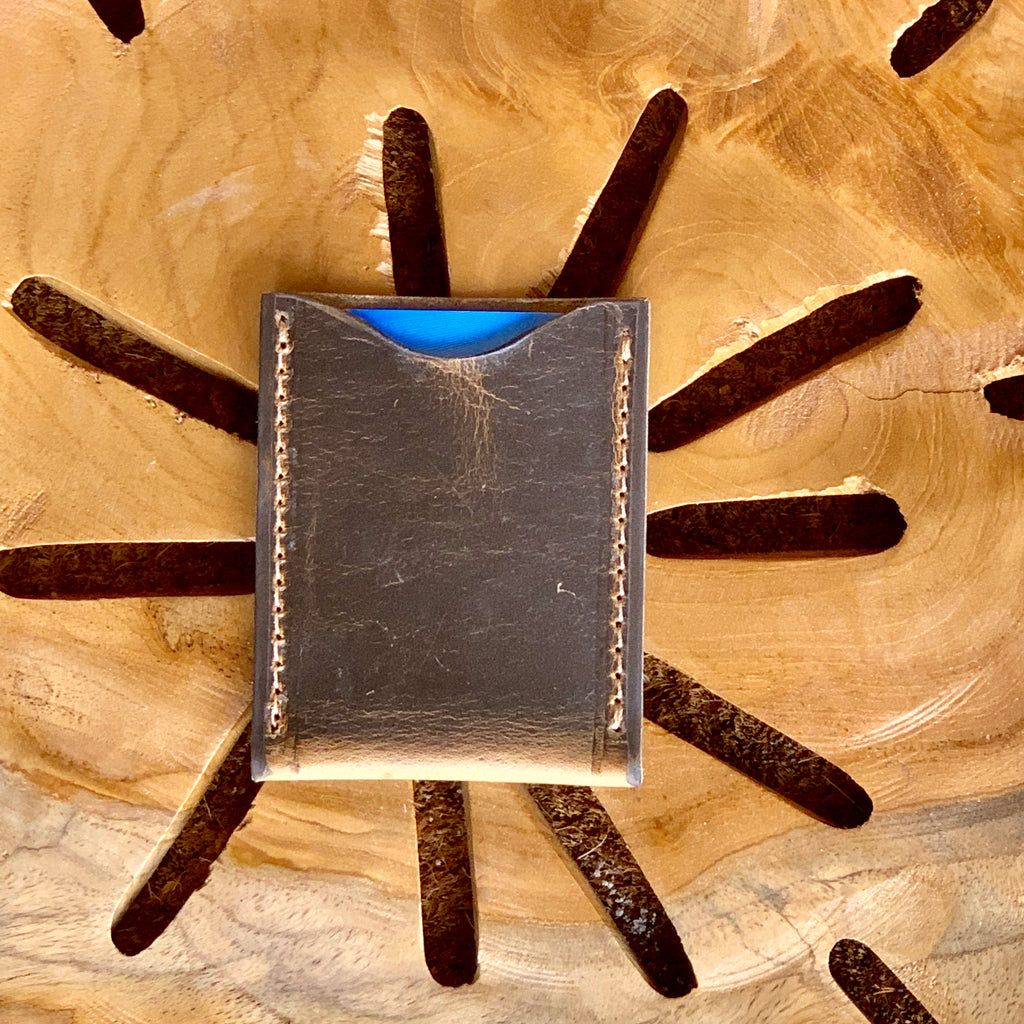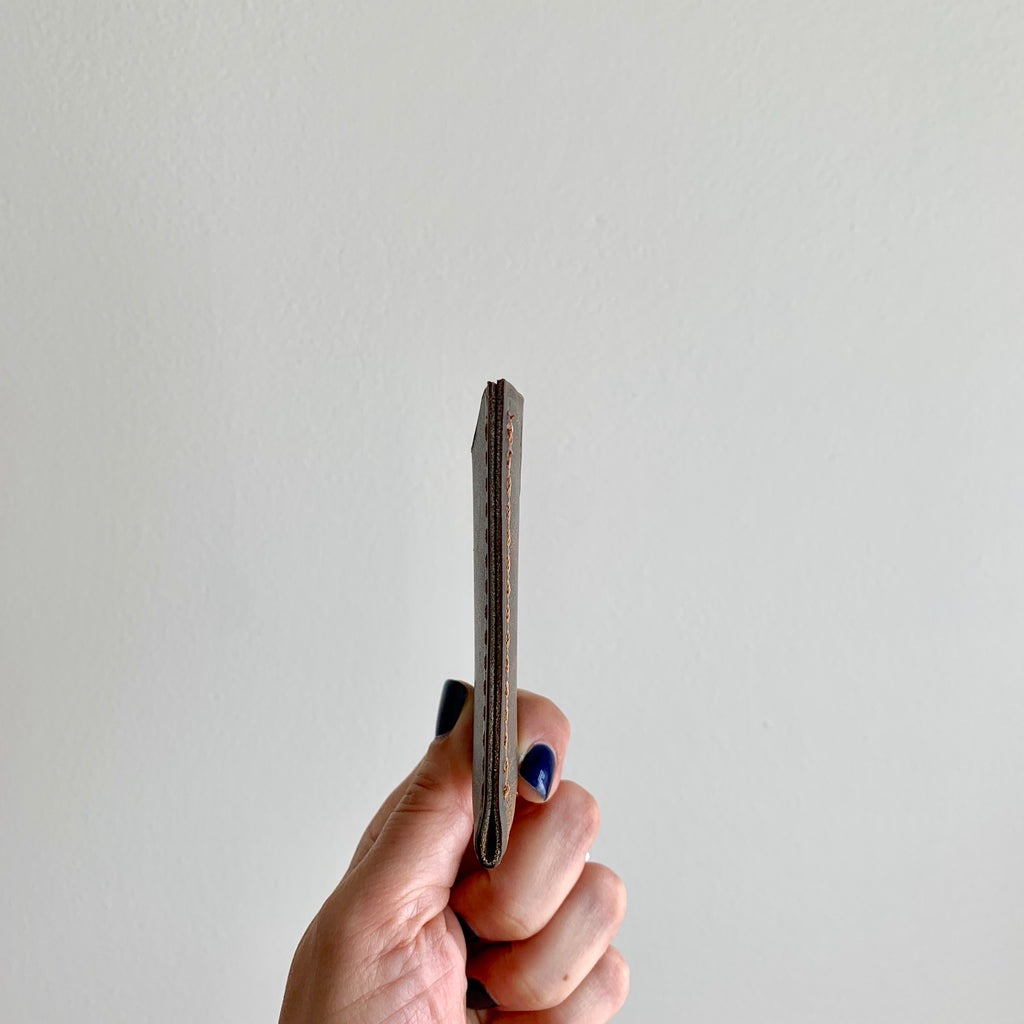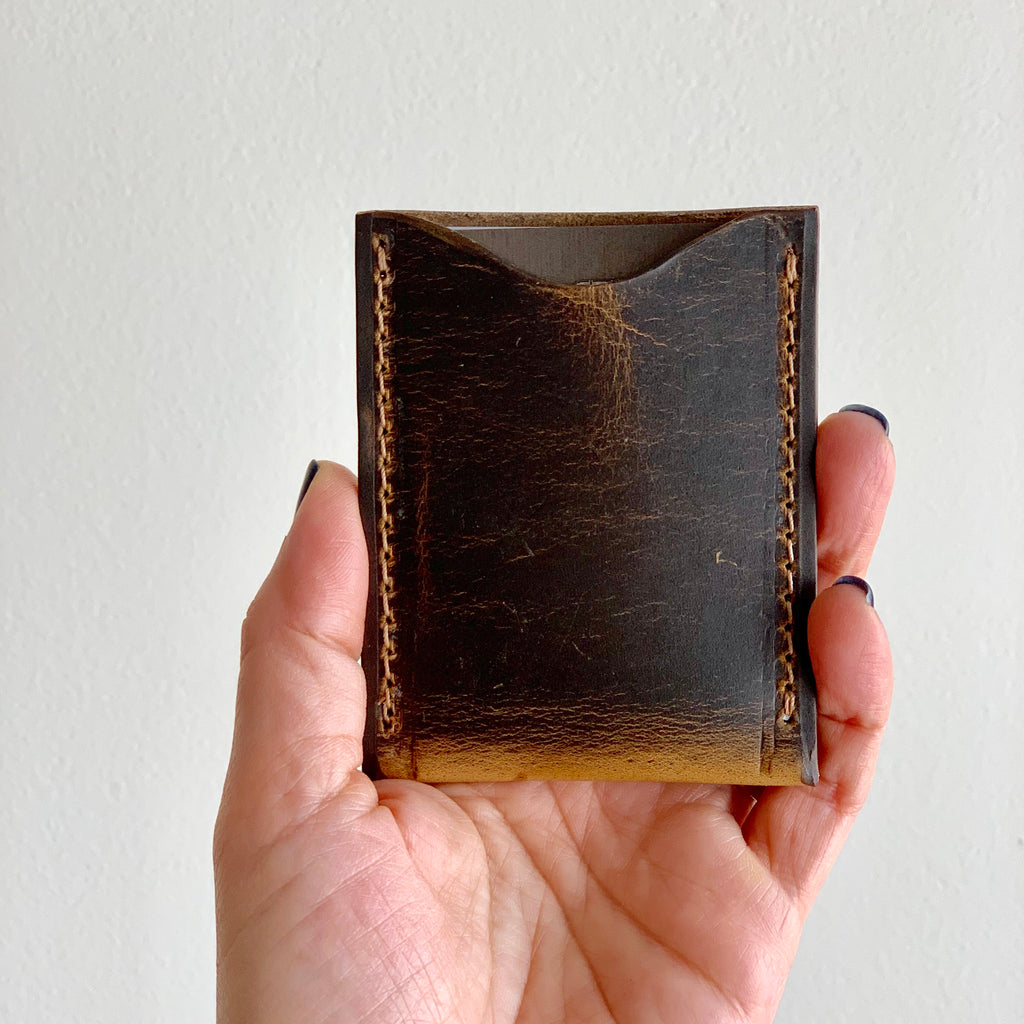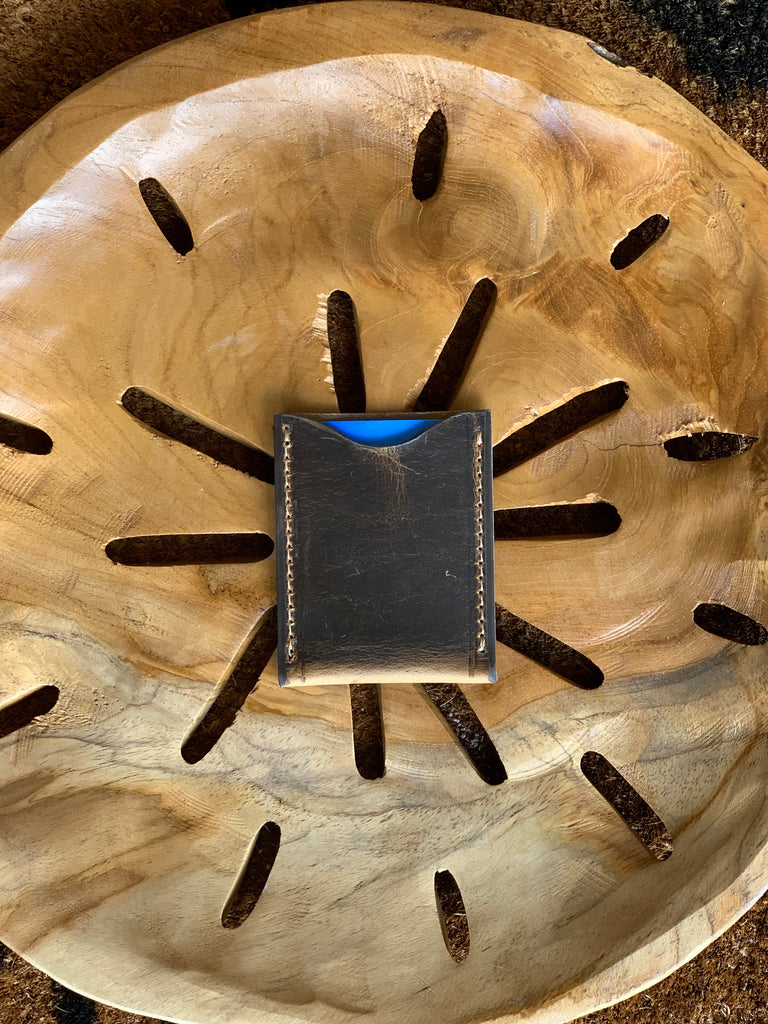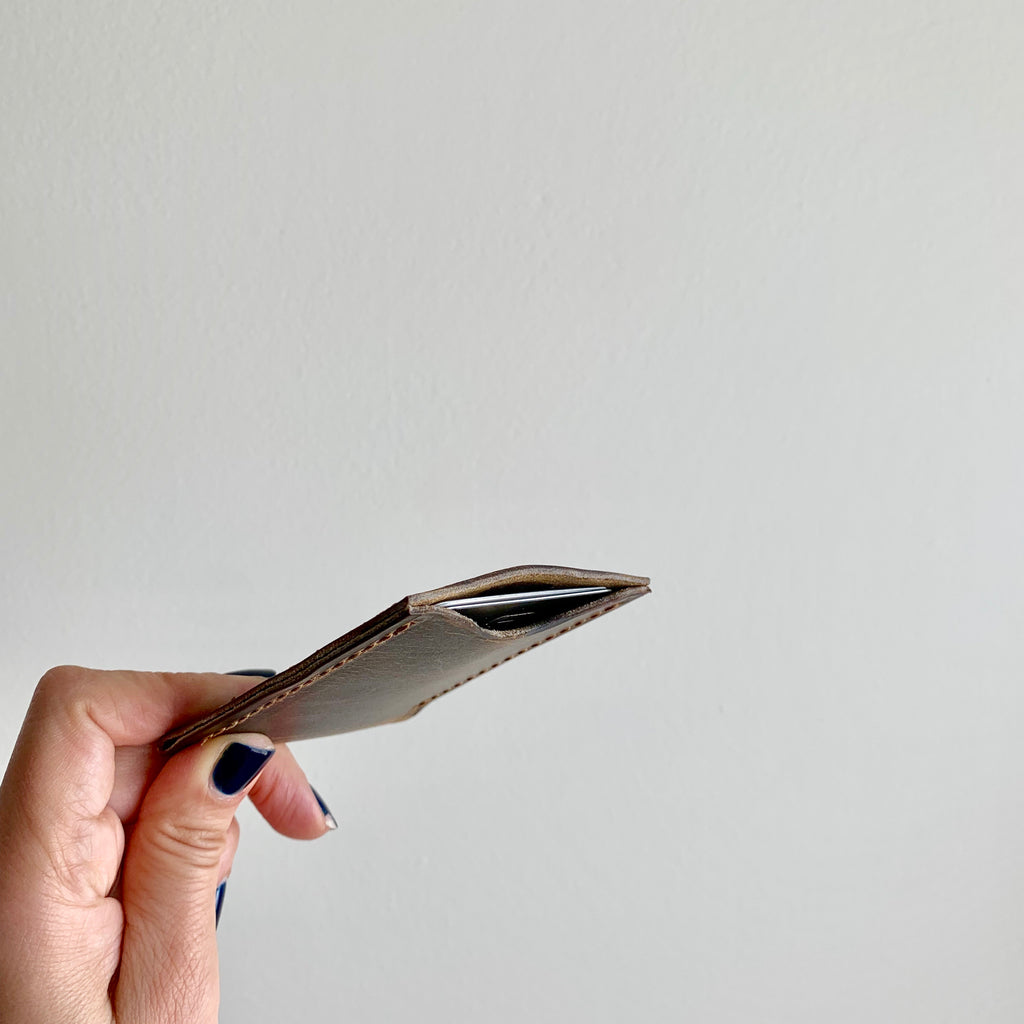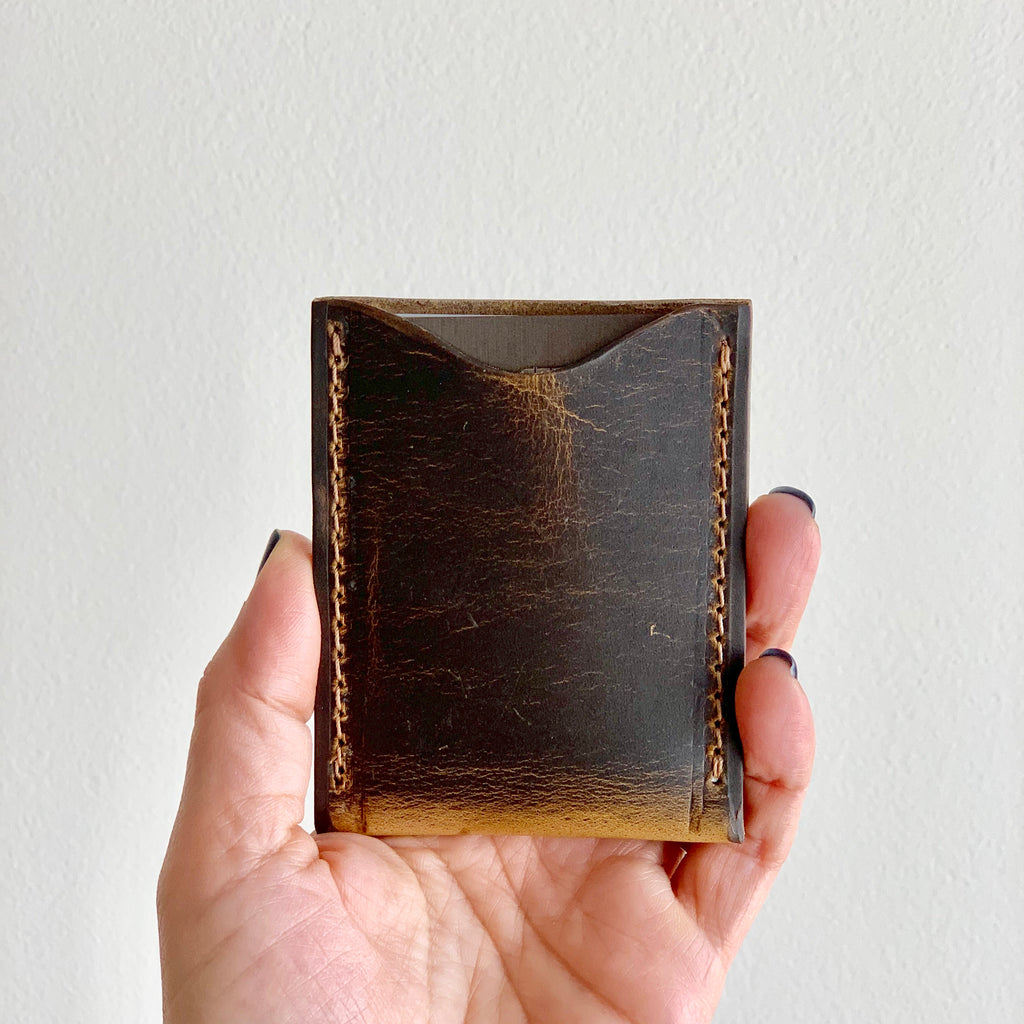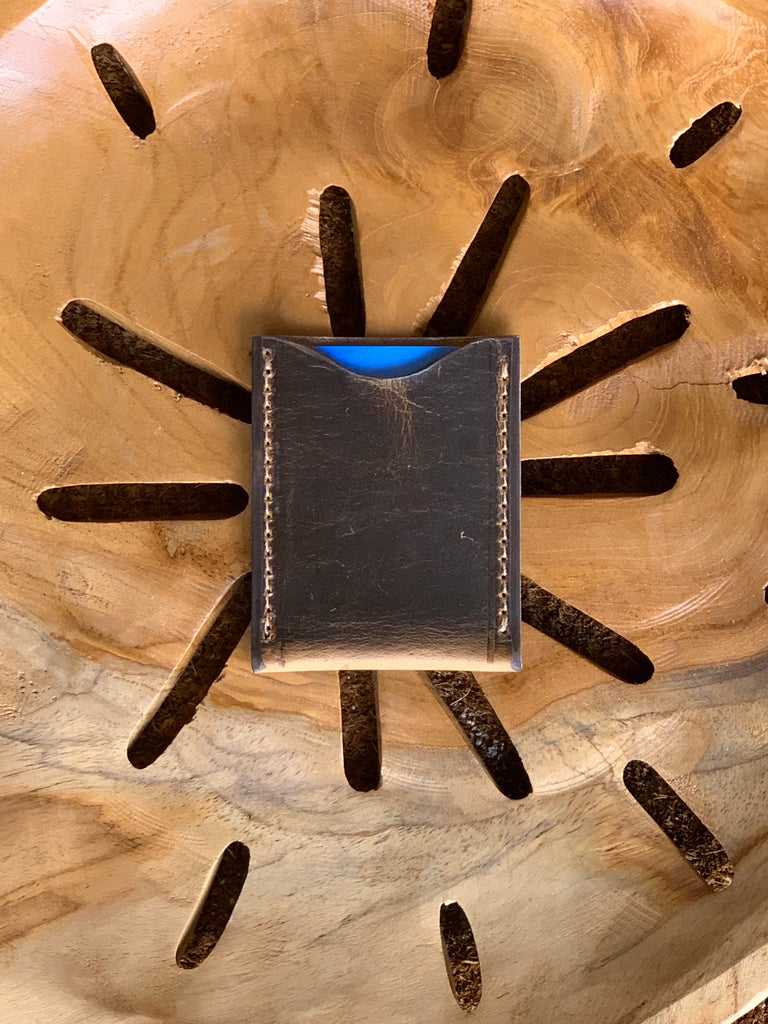 $18.99
$0.00
Bunnell Leather Slim Sleeve Wallet in Brown Leather, Mens Wallet, Leather Wallet
The Bunnell Men's Leather Wallet Sleeve.  Minimalist wallet for men made with a distressed brown leather.  Slim design allows you to carry in your front or back pocket without a lot of bulk.  Makes a great gift for men. 
Our slim leather wallet measures approximately 3 5/8" L x 2 3/4" W.
Handmade in Fort Lauderdale.