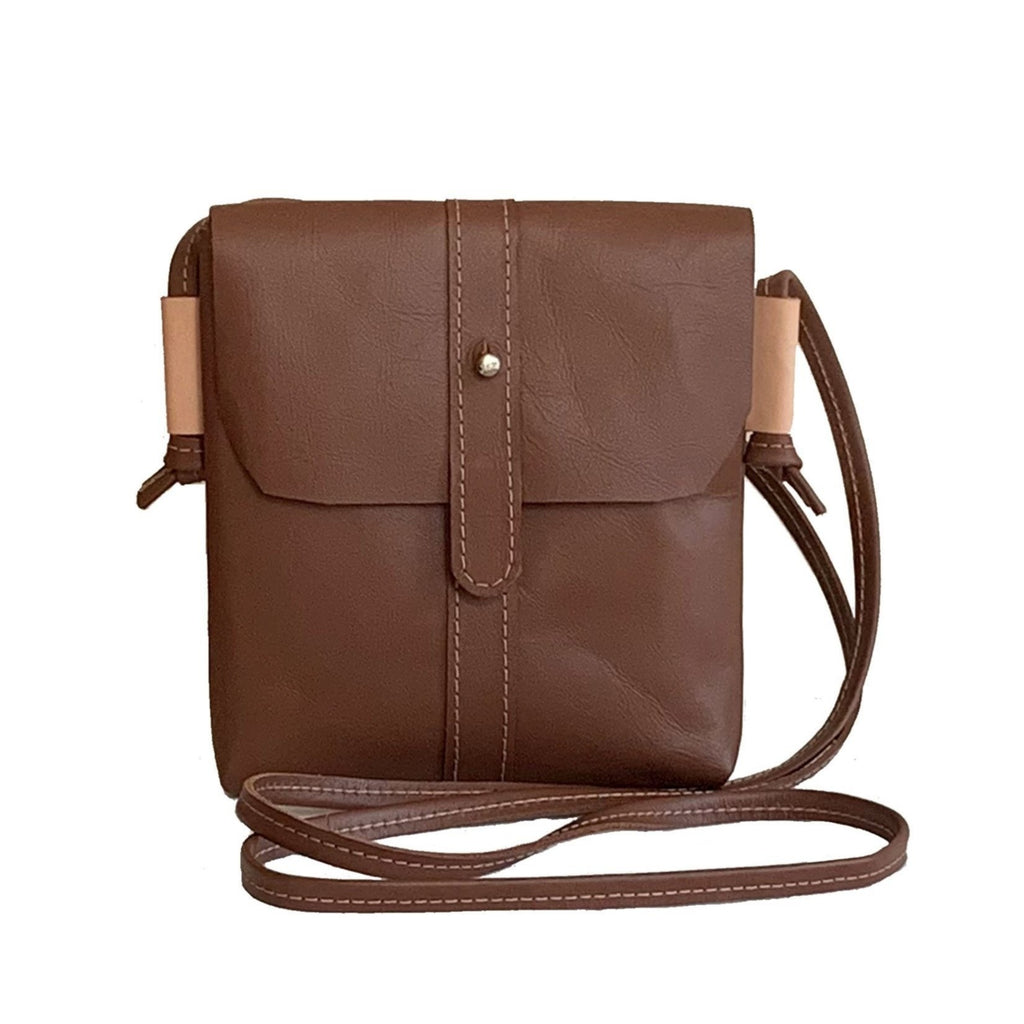 $40.00
$0.00
Pinecrest Mini Leather Satchel Crossbody Bag - Tan
Mini Leather Satchel Crossbody Bag.  This mini leather bag is versatile and compact.  The long straps allow you to wear cross-body or off your shoulder and it's the perfect size to carry your daily essentials.  Lightweight and goes with everything. 
Made of 2 -3oz leather in tan/brown, a Sam Browne stud closure and a long leather strap.  
Bag Details: 
Tan/Brown Leather Exterior
Interior is unlined 
Sam Browne Closure
Leather Strap 58 1/2"
Gusset:  1 1/4"
Width:  5 1/2"
Height:  6"
Handcrafted in our Fort Lauderdale, FL studio.