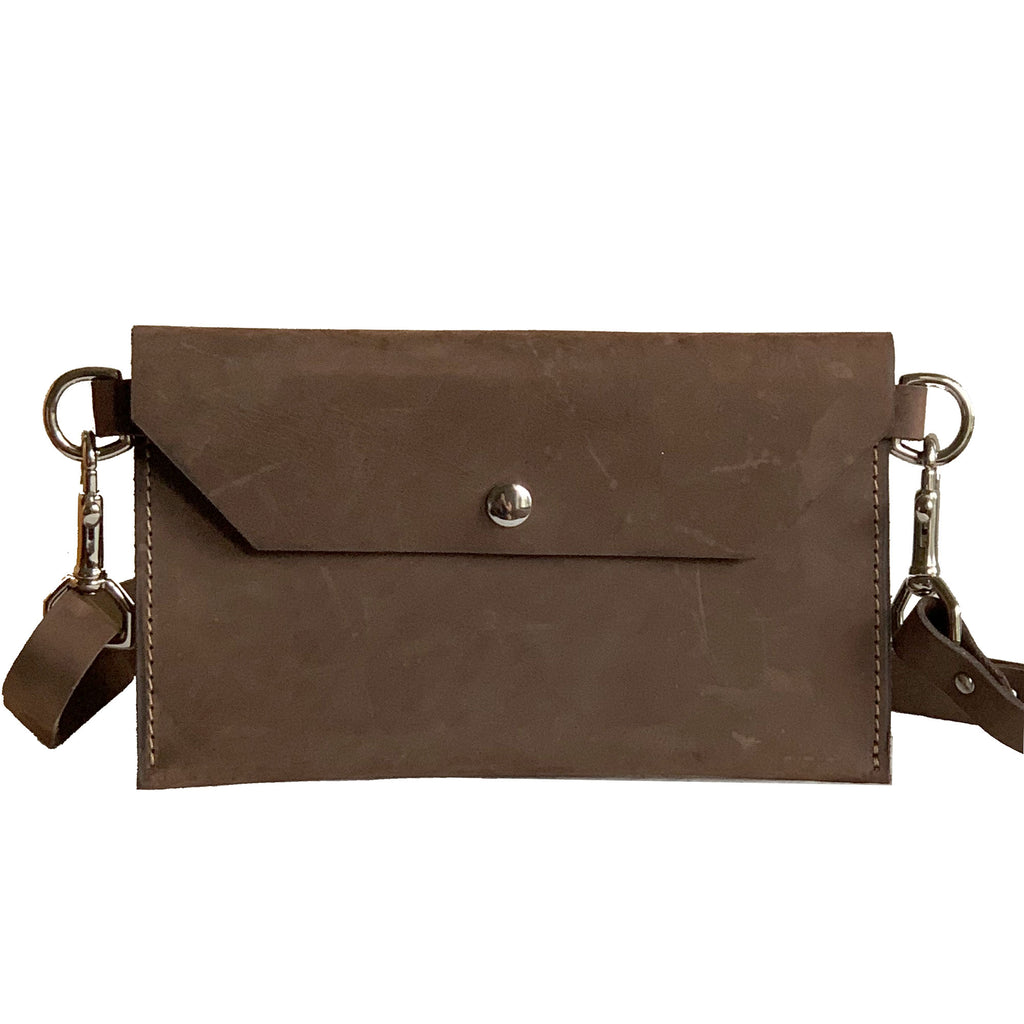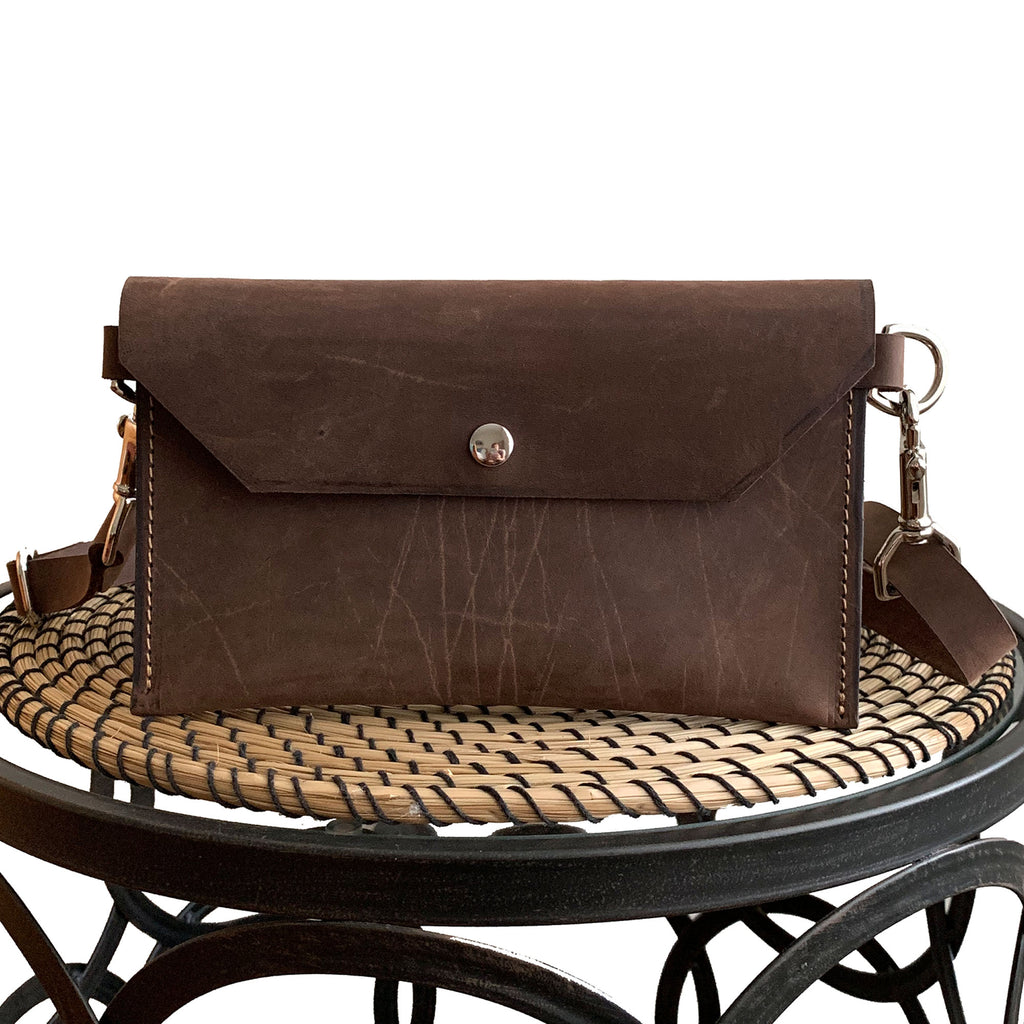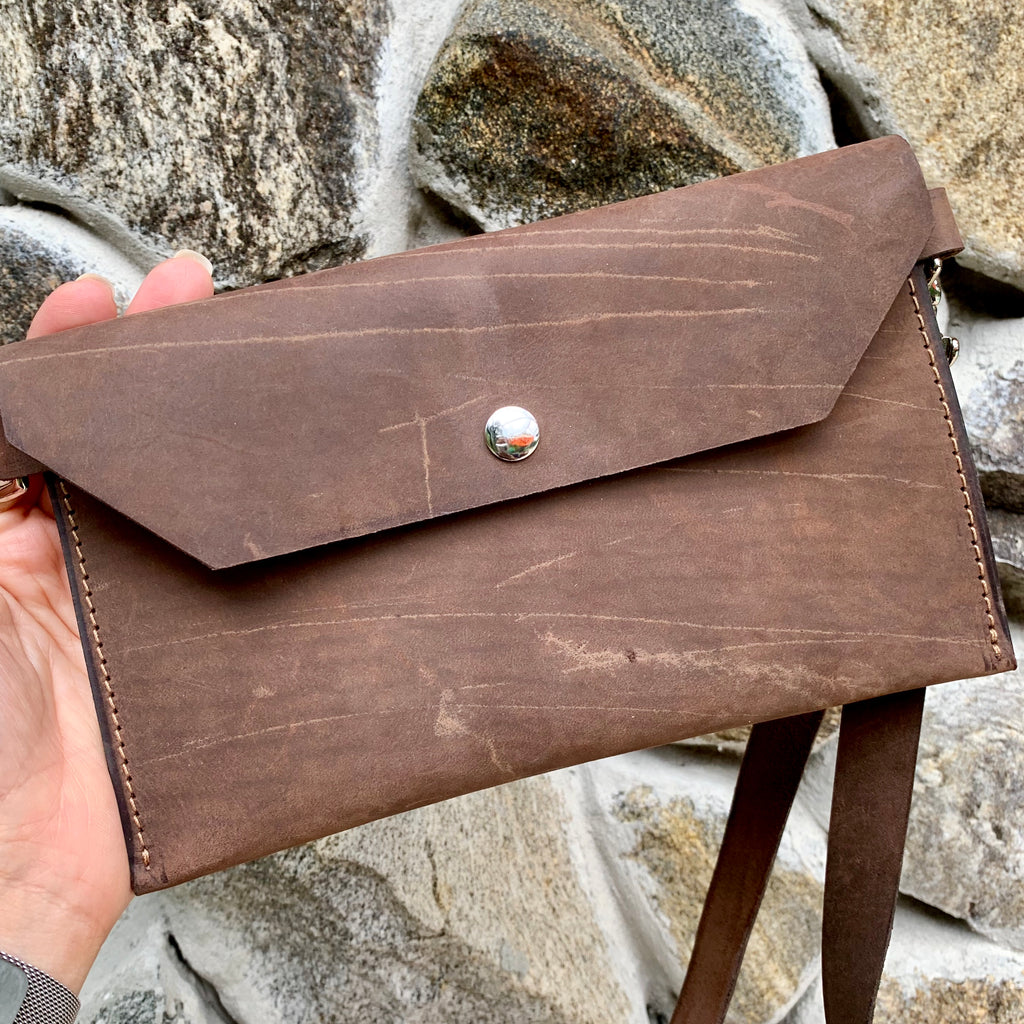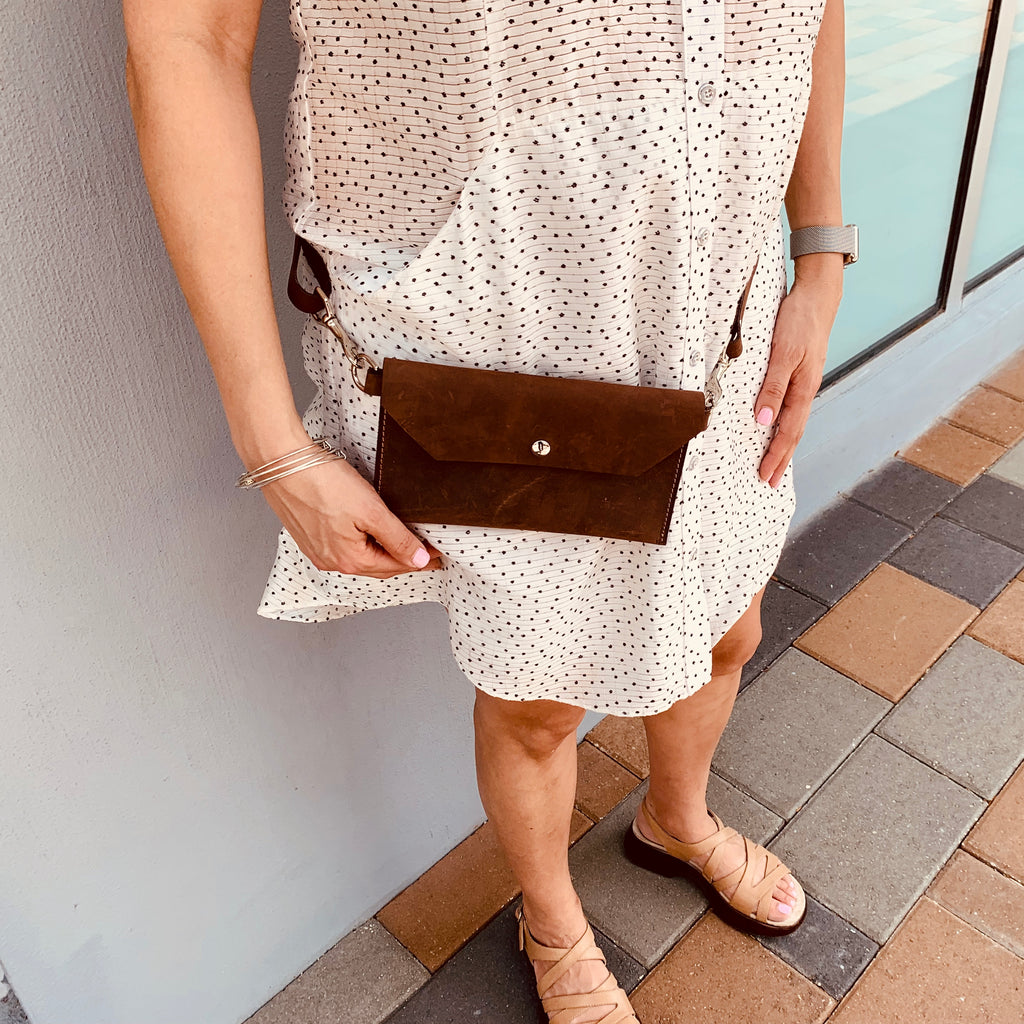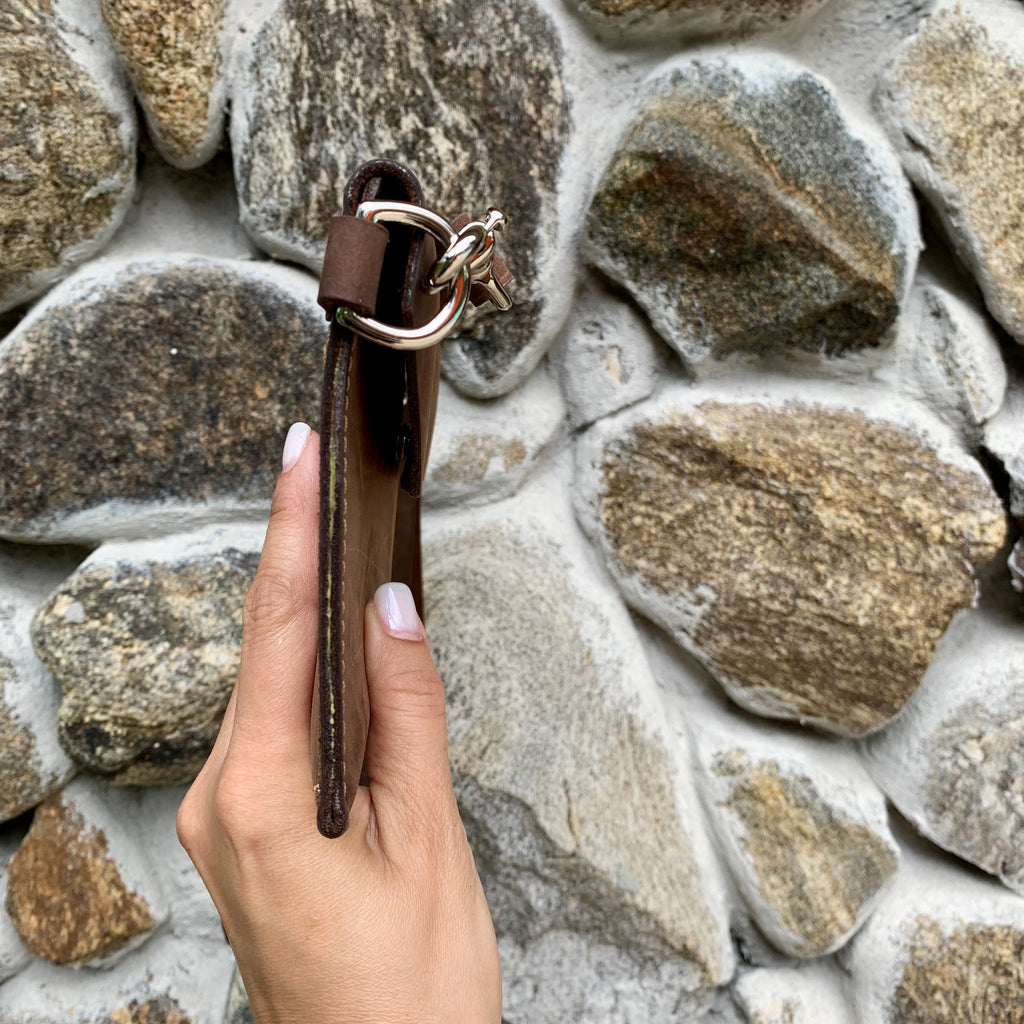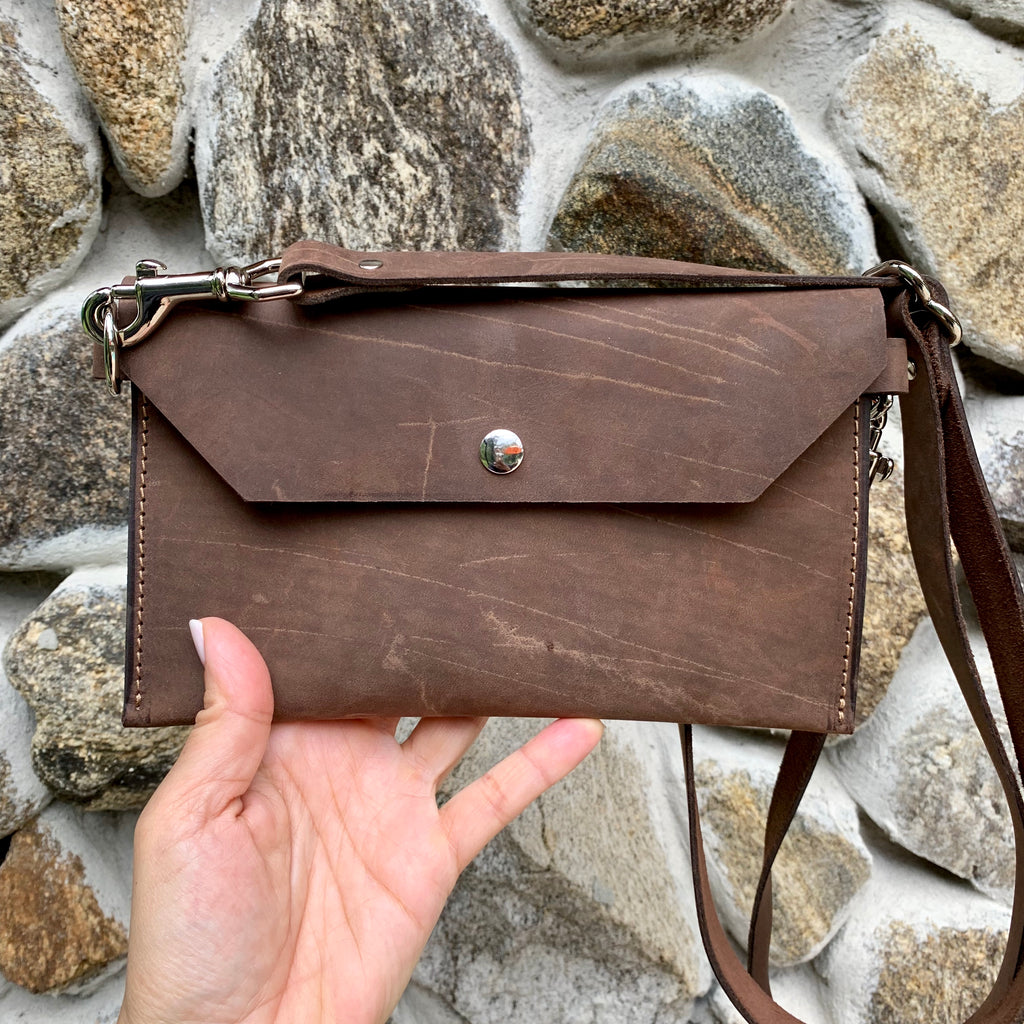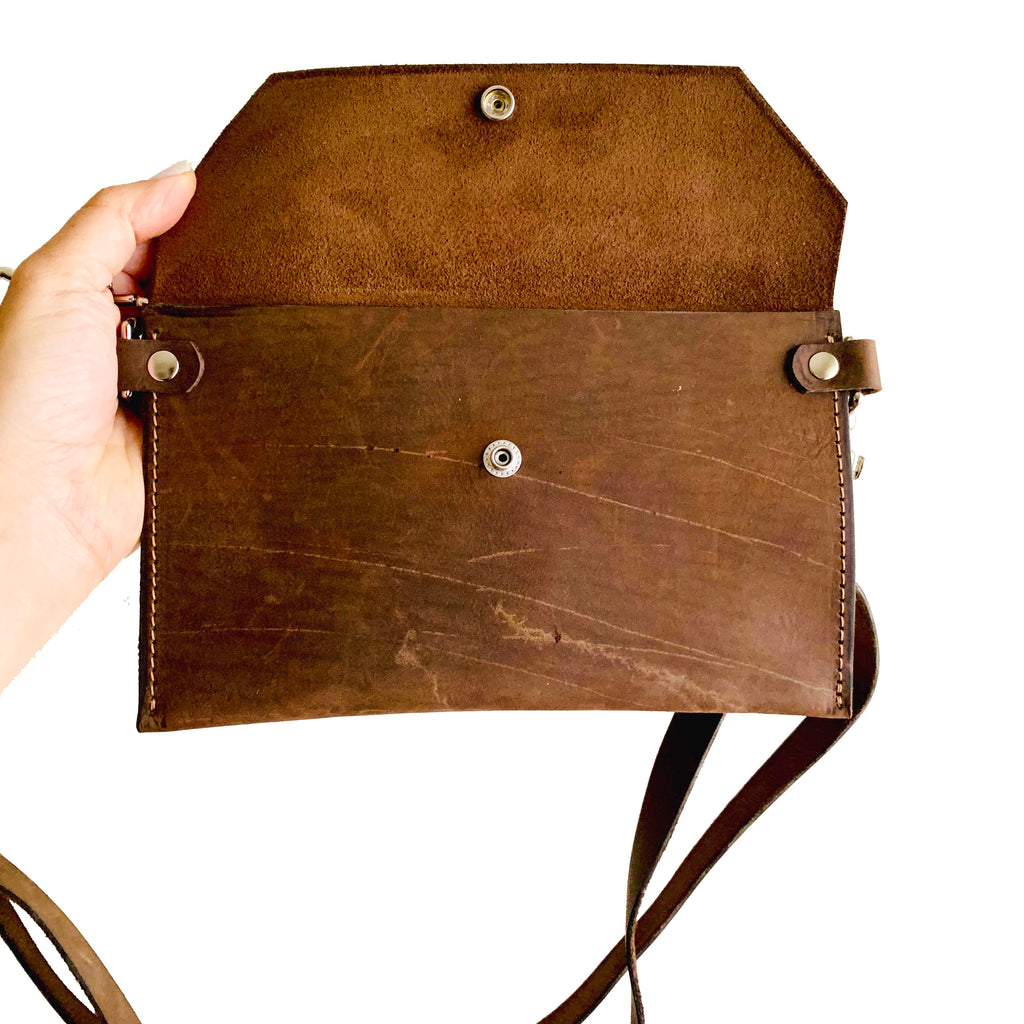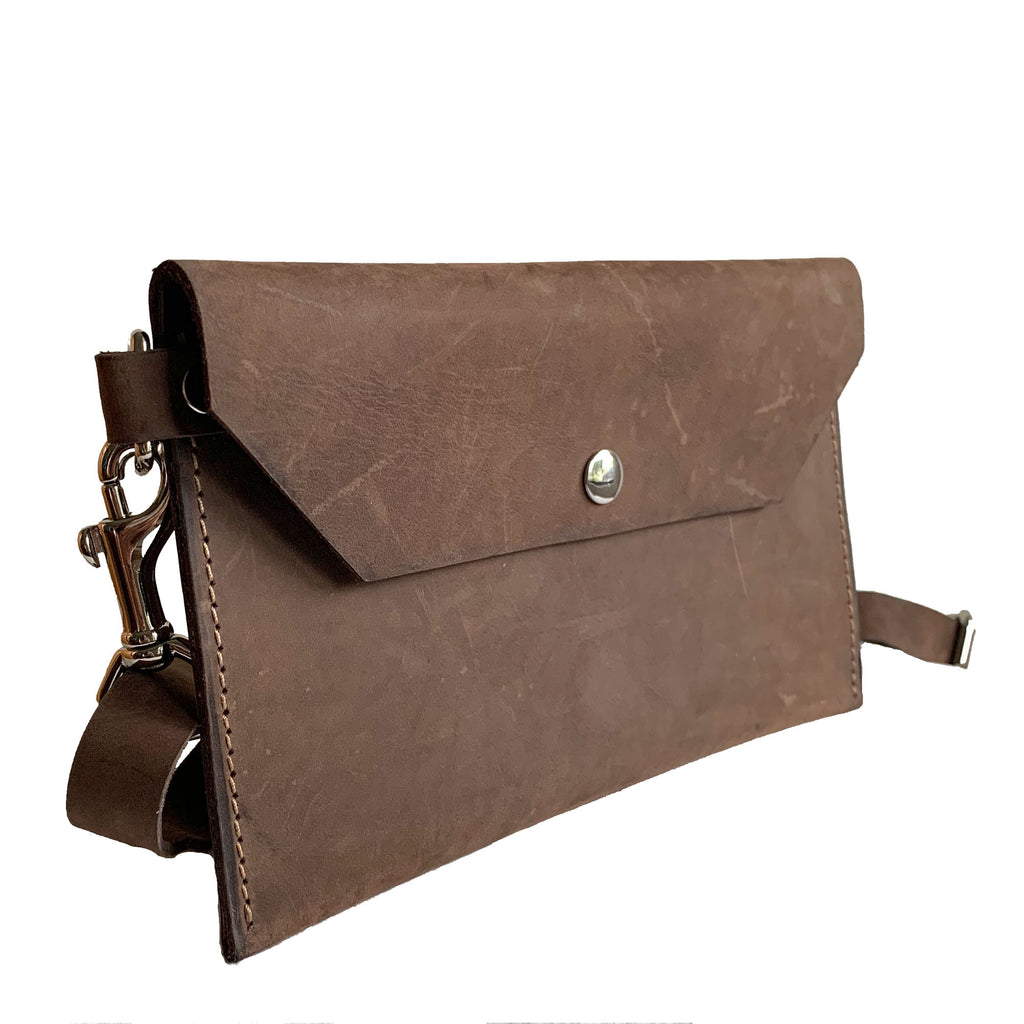 $45.00
$49.00
Aventura Leather Hip Bag
A leather hip bag made of brown leather with an adjustable belt.  This leather belt bag has a sleek and minimalist design and makes it a perfect hands free accessory for outdoor activities.
The bag has one main compartment with a snap closure, it can hold your phone, keys, money and other necessities.  The detachable belt allows you to wear the bag as a waist bag, across the chest, or as a purse/wallet.

The Aventura waist belt bag is made with 100% real leather. As this is made from leather hides, it may have variations of pattern, scratches, stretch marks, small blemishes such as moles or scars and even a cattle brand from a life on the range. The stretch marks found on this bag give it a rustic look.

Bag Details:
8 1/2" wide x 5 1/4" length
21.59 cm wide x 13.33 cm length
Adjustable belt measures (including hardware and strap) up 52" inches (132.08 cm).
Silver tone hardware, snap enclosure.
100% handmade in our Fort Lauderdale studio.