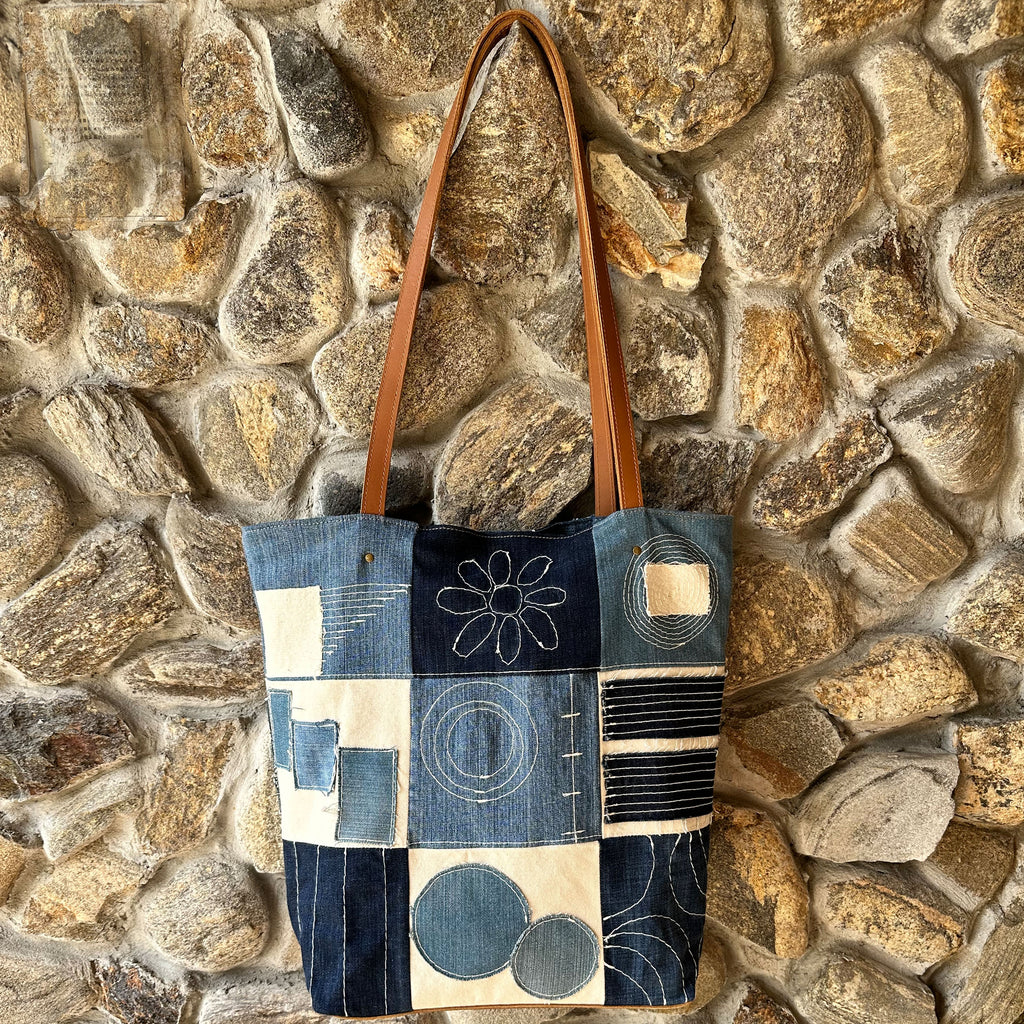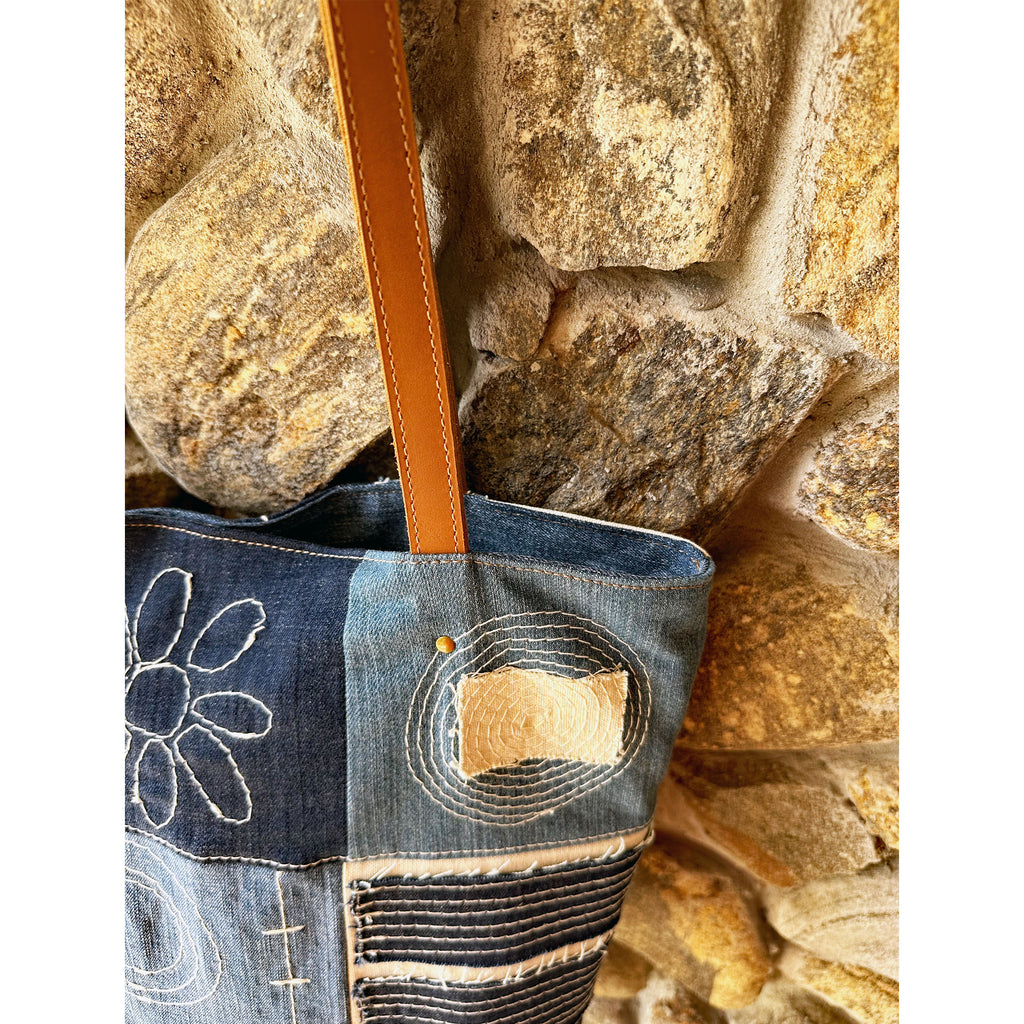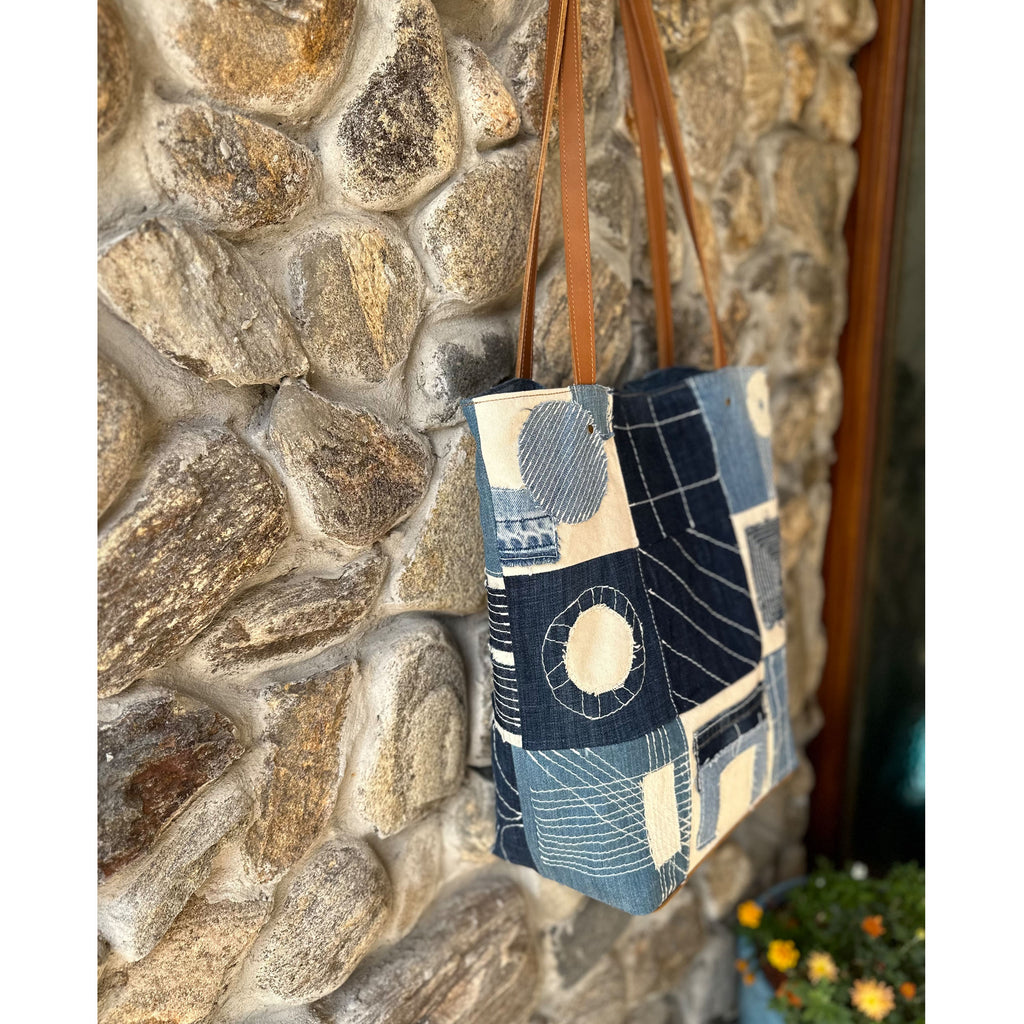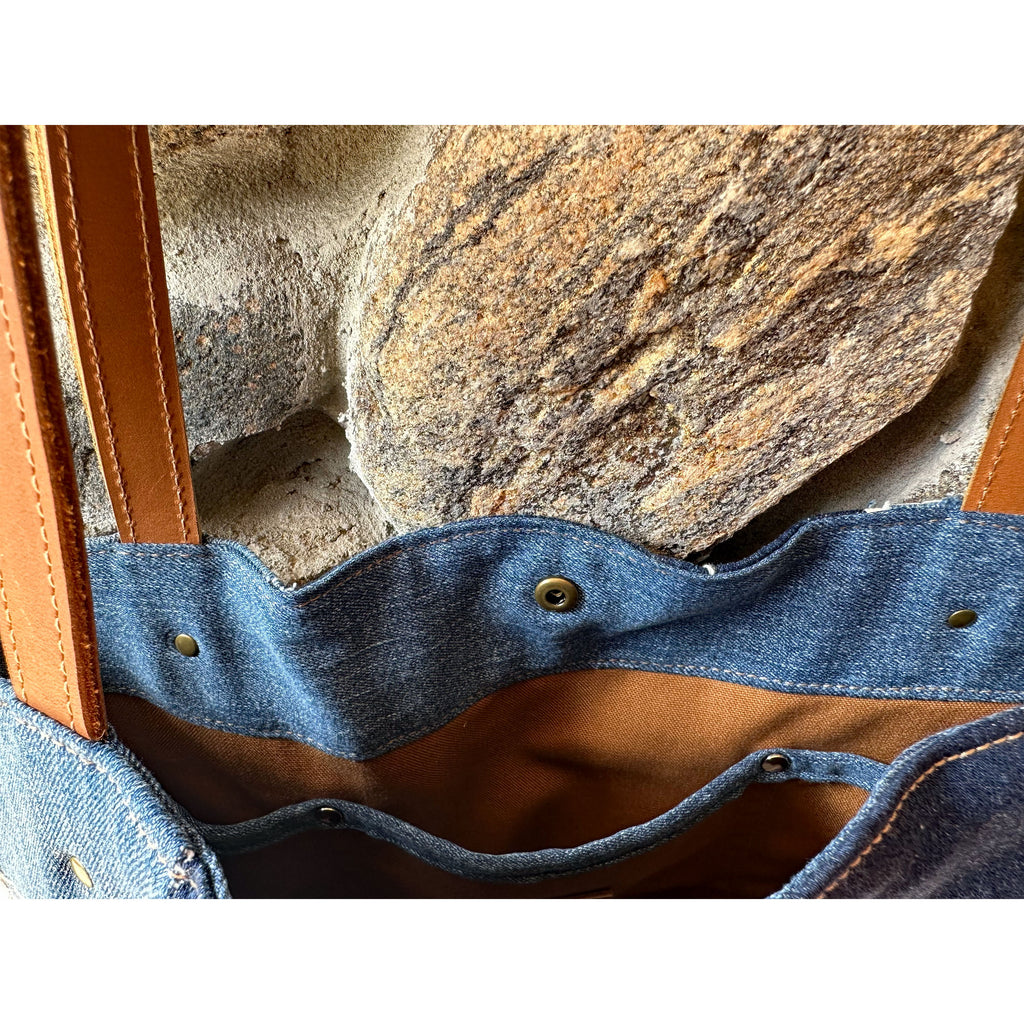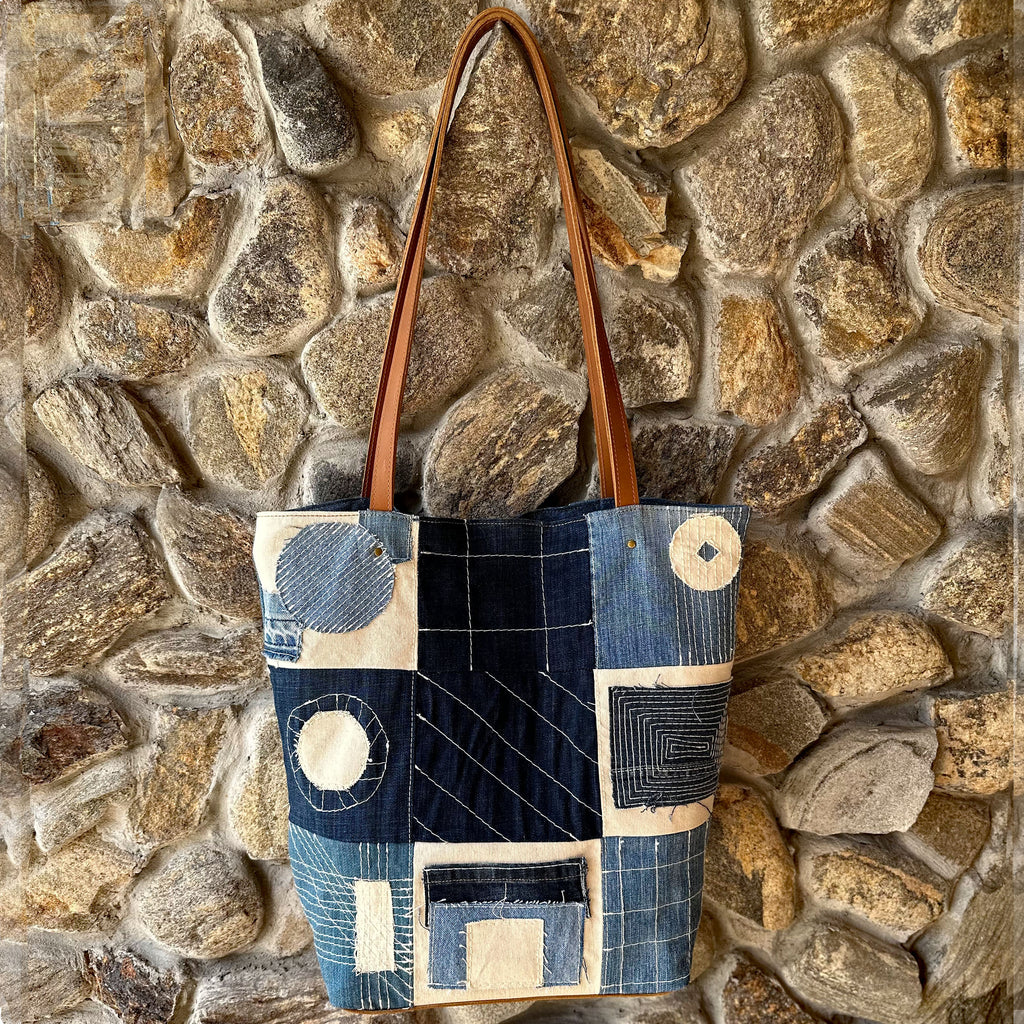 $65.00
$0.00
Juno Patchwork Denim & Leather Tote
Thrift-Store Finds.  Made from recycled denim jeans, leftover leather scraps and canvas. 
We love meandering through thrift stores looking for treasures that we can rework into  our upcycled bags. Did you know that:
Tote Specifics:
Blue denim, canvas in natural and tan leather bottom.  Boro style stitching, makes this bag One of a Kind.
Measures 15"L x 12"W with a 6" gusset. 
Leather straps in tan, have a 14 1/2" drop
Brass rivets and snap closure.
Tan canvas interior with a 3 compartment slip pocket and zipper pocket to keep your valuables safe. 
*www.Earthday.org