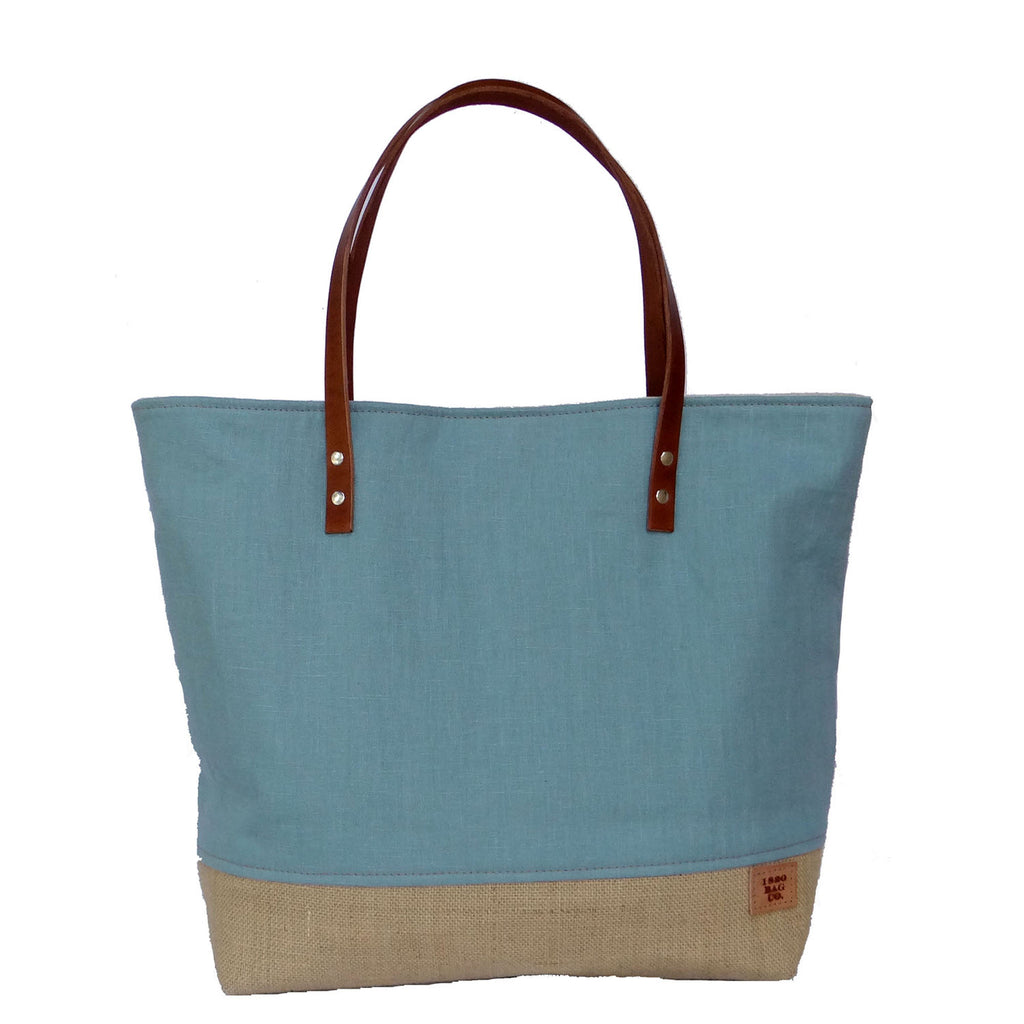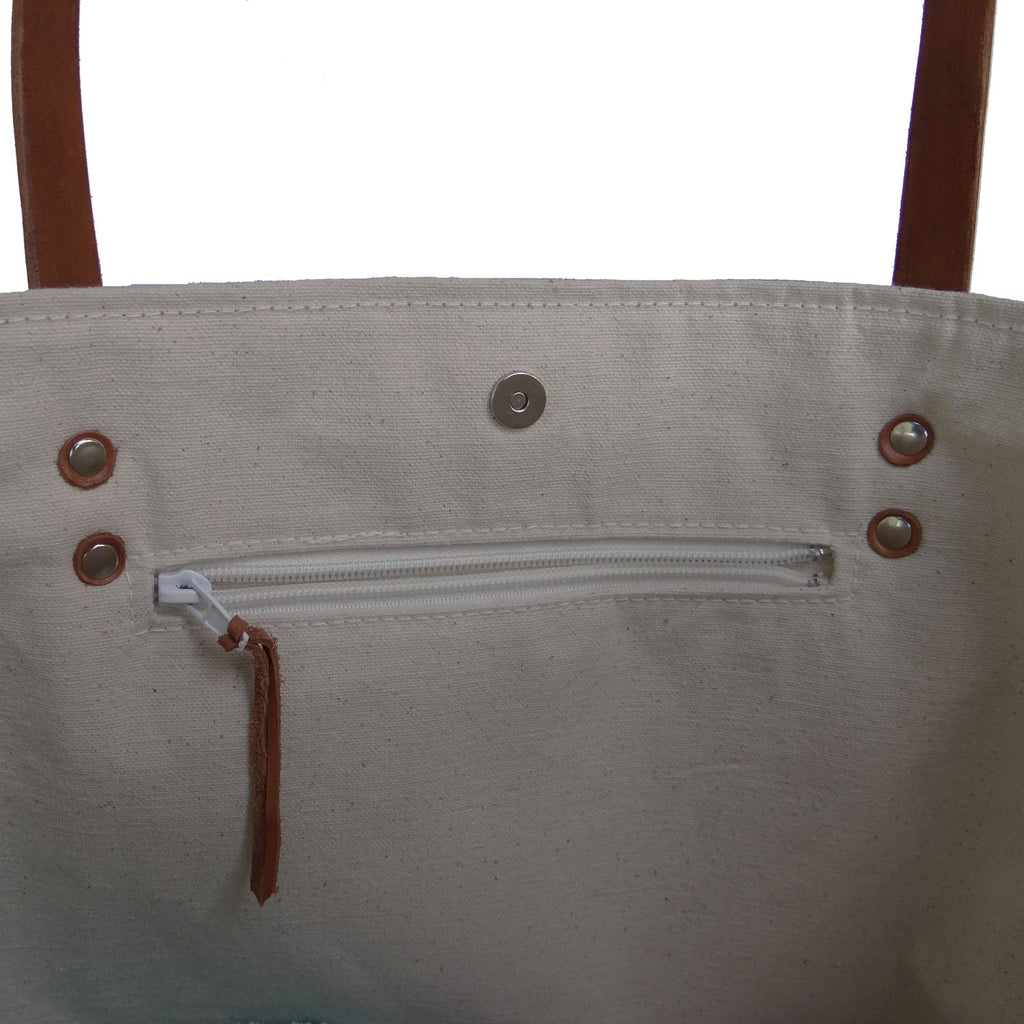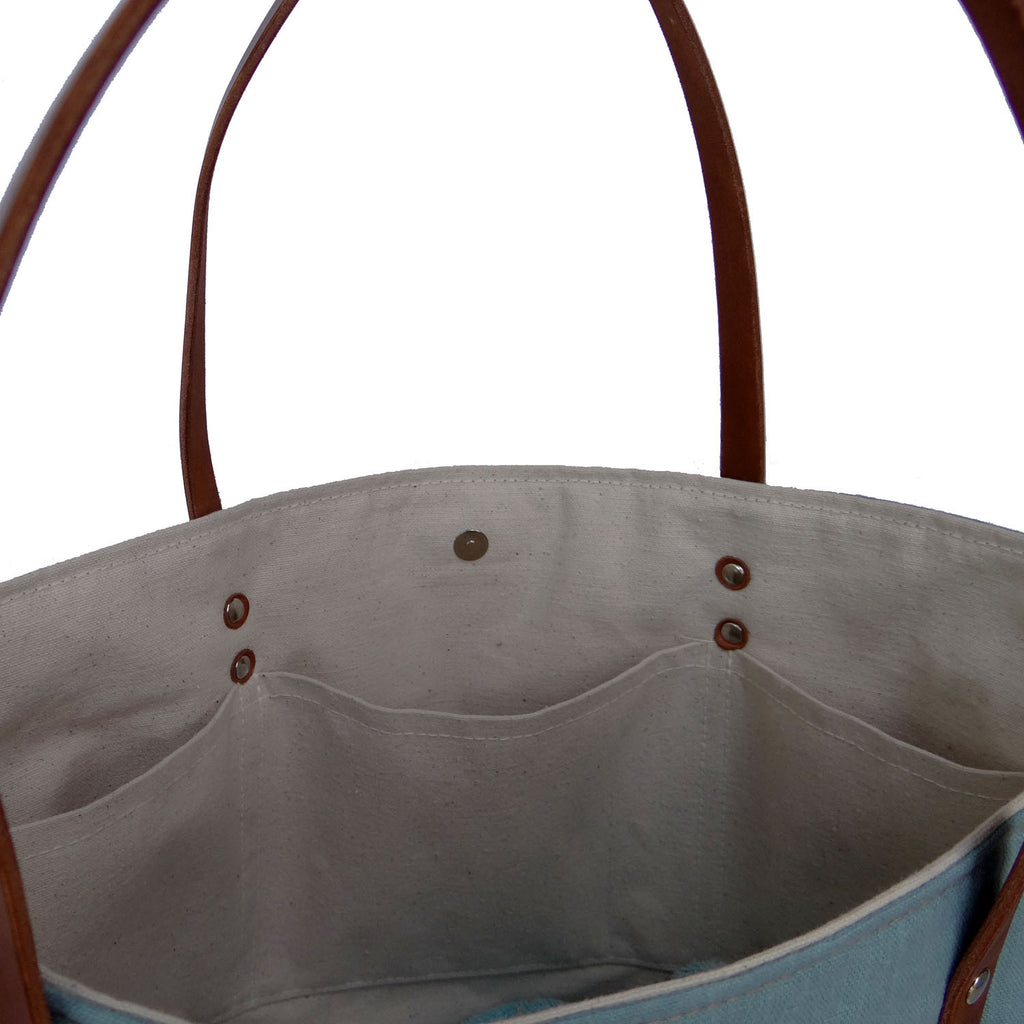 $60.00
$89.00
Panama Linen and Burlap Large Tote Bag - Blue and Beige
The Panama Linen and Burlap Large Tote Bag is handcrafted with European Linen and Burlap fabrics, lined with Canvas and Leather Straps. Handmade in our Fort Lauderdale, FL Studio.
A large market bag, a casual blue linen tote, use it as an everyday tote, burlap bag, market bag or an everyday tote.  With a large roomy interior, accessible slip pockets for cellphones, and and a large zipper pocket to secure valuables. 
Made with beige burlap and a Blue European Linen, this burlap and linen bag is lined with a strong duck canvas and dark brown leather straps.
Exterior: Blue European Italian Linen; Beige Burlap, Brown Leather Handles; Nickel Rivets

Interior: 10oz Canvas, Zipper Pocket; 3 Slip Pockets

Magnetic Closure
Tote Size:
14 3/4" / 37.47 cm Tall

14"/ 35.56 cm Wide

5 1/2"/ 13.97 cm Deep